Posts Tagged 'minnesota bug removal'
Carpenter Ant Pest Extermination in Minnesota, Part 2
Last Updated on Tuesday, 25 June 2013 07:39 Written by admin Tuesday, 11 June 2013 06:00
MN Pest Control | Carpenter Ants
As we welcome the warmer weather, we urge homeowners in Minnesota to do the same with caution.  As the weather continues to get warmer, pests perk up and you can expect an increase in the number of ants in and around your home. If you are not prepared you may find yourself combating these tiny terrors instead of sitting by the pool.
Continued from Part 1
How to Control Box Elder Bugs MN
Last Updated on Saturday, 3 November 2012 11:28 Written by admin Thursday, 1 November 2012 06:00
Box Elder Bug Control MN
Box Elder Bugs cause concern in the fall when they gather in considerable numbers on the warm outside walls of homes. Similar to Asian lady beetles, (also known as the multicolored Asian lady beetle, and (because it invades homes in October in preparation for hibernation) as Halloween lady beetle) and other seasonal invaders, box elder bugs sometimes find their way into houses looking for a suitable place to over winter.  When they gain entry to buildings through cracks or other openings they remain in wall cavities and will occasionally emerge inside the home in the spring.  They will not breed indoors, so there is no danger of starting an "infestation".
MN Pest Control
Last Updated on Tuesday, 10 April 2012 03:45 Written by Eco Tech Pest Control Thursday, 3 May 2012 06:00
Bee and Wasp Control Minnesota
Wasps and bees sting to defend themselves or their colony. Stinging involves the injection of protein venom that causes pain and other reactions. Wasps and bumblebees can sting more than once because they are able to pull out their stinger without injury to themselves. If a wasp or bumblebee stings you, the stinger is not left in your skin.
MN Pest Control | Common Pests MN
Last Updated on Monday, 21 January 2013 07:04 Written by Eco Tech Pest Control Tuesday, 24 April 2012 06:00
Do you have a pest problem?
Buying a new home? Although your home may have passed inspection when you bought it, household pests can move in anytime. Learn how to either prevent their arrival or recognize the signs early on, and how to deal with any problems before they literally fall on your head. 
Minnesota Pest Control – Spiders Control and Spider Removal
Last Updated on Tuesday, 25 October 2011 06:00 Written by admin Tuesday, 25 October 2011 06:00
Minnesota Pest Control – Spider Problem
Most people are well aware how beneficial spiders are because they eat insects, still there is much confusion and unwarranted fear of the potential harm spiders might do to people. Spiders rank just behind bees and wasps as the most feared arthropod. It is common for any unexplained skin irritation to be called a "spider bite.
If you have an insect or pest problem, it is not uncommon to also have a Spider problem. Spiders feed upon insects, so it is natural for them to infest areas where large amounts of pests are present.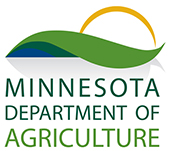 Certified Master Technician
Hours of Operation
Monday - Sunday
7:30am - 6pm

24/7 Emergency Service Nights & Weekends

Service Area: Twin Cities Metro