Posts Tagged 'mn insect removal'
Carpenter Ant Pest Extermination in Minnesota, Part 2
Last Updated on Tuesday, 25 June 2013 07:39 Written by admin Tuesday, 11 June 2013 06:00
MN Pest Control | Carpenter Ants
As we welcome the warmer weather, we urge homeowners in Minnesota to do the same with caution.  As the weather continues to get warmer, pests perk up and you can expect an increase in the number of ants in and around your home. If you are not prepared you may find yourself combating these tiny terrors instead of sitting by the pool.
Continued from Part 1
Carpenter Ant Pest Extermination in Minnesota, Part 1
Last Updated on Tuesday, 25 June 2013 07:38 Written by admin Tuesday, 4 June 2013 06:00
MN Pest Control | Carpenter Ants
It is time to start thinking about those pests who always seem to show their faces as spring arrives and stay all summer.  They are creepy and crawly and they are would love nothing more than to get INTO your home!  We're talking about ants!
Ants, like bees, and some wasps, are social insects. They are called social because they form communities and all work together towards the maintenance of the nest.
Weather Proof Your Home From Pests and Rodents
Last Updated on Thursday, 20 October 2011 06:00 Written by admin Thursday, 20 October 2011 06:00
Pest Control MN
Weather & Pests 
Your weather directly affects pests and their activities. These conditions prompt pests to invade your home to seek three very basic needs – food, water and shelter. Find out how your local weather is affecting your pest forecast.
Rainy, Wet Weather (Pest Forecast: More pests may invade your home)
You can expect an increase in the number of pests you see as they try to seek food and warmth. Specific pests you should watch for include: ants,  cockroaches, spiders, crickets, ladybugs, yellow jackets, hornets, mice and rats. Here's why:
Pest Control For Multicolored Asian Lady Beetles MN
Last Updated on Thursday, 1 September 2011 06:00 Written by admin Thursday, 1 September 2011 06:00
Minnesota Multicolored Asian Beetles Pest Control
Homeowners often express concern and aggravation with these nuisance pests. During late autumn, homeowners complain that Multicolored Asian Lady Beetles cluster on the sides of houses; "crunch" under foot; get into food and drinks; alight on hands, arms, and other parts of the body; and sometimes enter the ears and mouth. The lady beetles can be so numerous that they appear to be "raining" outdoors or swarming like bees.
Minnesota Pest Control and Extermination
Last Updated on Tuesday, 30 August 2011 06:00 Written by admin Tuesday, 30 August 2011 06:00
Yuck Bugs? Exterminators Knock ´Em Dead!!!
Got creepy crawlies? According to the National Pest Control Association, cockroaches, mice, rats, termites, carpenter ants, ants, fleas, ticks, spiders, and silver fish are the most common household pests.
You are NOT alone. Almost every house in America has had at least one of these pests take up residence in the last year. You can try managing this yourself with do-it-yourself products, but they are not as effective as the service offered by professional exterminators.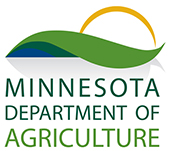 Certified Master Technician
Hours of Operation
Monday - Sunday
7:30am - 6pm

24/7 Emergency Service Nights & Weekends

Service Area: Twin Cities Metro