Posts Tagged 'wasp nest removal'
Minnesota Bee and Wasp Extermination
Last Updated on Monday, 30 September 2013 05:11 Written by Eco Tech Pest Control Tuesday, 17 September 2013 06:00
Bee and Wasp Extermination MN
Wasps and Bees can be a major problem at this time of year. In Minnesota, these stinging insects are extremely active in fall.  Because of their environmental value, many pest companies recommend controlling bee populations rather than exterminating them.
MN Bee & Wasp Control | Nest Removal
Last Updated on Friday, 17 May 2013 07:38 Written by Eco Tech Pest Control Tuesday, 28 May 2013 06:00
Bee & Wasp Control and Nest Removal MN
Despite a winter that just wouldn't seem to let go, spring is finally here. How do I know this? I know this because Pest Control Experts are getting a lot of calls about bees hanging out in trees already. The bees are swarming, and homeowners are looking for help coping with the sudden bee invasion.
MN Bee & Wasp Control and Nest Removal
Last Updated on Wednesday, 8 August 2012 02:13 Written by Eco Tech Pest Control Thursday, 9 August 2012 06:00
Wasp and Bee Control and Removal MN
Stinging insects are limited to the order Hymenoptera, which includes wasps, bees, and ants and a few "weirdo" groups including sawflies and horntails.  Among 75,000 species of wasps and 20,000 species of bees worldwide, a few species are considered to be potentially hazardous insects.
Tags: Bee Control, bee nest removal, bee removal, insects and pests, pest control, pest control mn, wasp and bee pest control, wasp control, wasp nest removal, wasp removal | Posted under Bee & Wasp Control, Minneapolis MN Bee & Wasp Control and Nest Removal, Minnesota pest removal, Pest Control | Comments Off
How Do You Tell the Difference Between a Bee and a Wasp?
Last Updated on Thursday, 14 July 2011 06:00 Written by admin Thursday, 14 July 2011 06:00
What is the Difference Between Bees and Wasps?
Wasps and bees are beneficial insects, although they are generally considered to be pests because of their ability to sting. Wasps, in particular, can become a problem in autumn when they may disrupt many outdoor activities. People often mistakenly call all stinging insects "bees". While both social wasps and bees live in colonies ruled by queens and maintained by workers, they look and behave differently. It is important to distinguish between these insects because different methods may be necessary to control them if they become a nuisance.
Bees and wasps all belong to the order Hymenoptera. They are also members of the suborder Apocrita, characterized by a common narrow waist. This waist is really a thin junction between the thorax and the abdomen, giving these insects a waist-like appearance.
Controlling Bees and Wasps
Last Updated on Tuesday, 17 August 2010 06:00 Written by admin Tuesday, 17 August 2010 06:00
Bees & Wasps In MN
According to Pest Control Experts, there are several bee species. While most people envision bumblebees, that is to say bees swarming around a hive, many bees actually live in burrows.  Some burrow into wood.  Wasps, like bumblebees, create colonies. Wasps are particularly dangerous because while a common bee can only sting once, wasps can sting several times.
While there have been instances where wood-burrowing species have damaged homes, most prefer the rotting wood of trees.  Bees who develop hives can still cause great damage to one's home should they find a means of establishing a hive within the structure, such as within a wall.
In such instances there is some risk that the weight of the honey produced can actually cause drywall to crumble, subjecting residents to a swarm of angry bees.  This is also very rare.  Most colonies can be identified by a number of protective males swarming about the area, though some may be more difficult to pinpoint.
Ridding your home of animals or pests is the first step in home repair.  Next is finding a company who can repair damages. Hiring a professional pest control can mean safe and efficient handling of the wasps and bees. A professional can handle your entire problem from start to finish, including pest control or animal removal, and the repair of damages that may have occurred.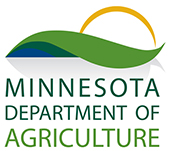 Certified Master Technician
Hours of Operation
Monday - Sunday
7:30am - 6pm

24/7 Emergency Service Nights & Weekends

Service Area: Twin Cities Metro