Posts Tagged 'Bee Control'
Minnesota Bee Pest Control
Last Updated on Wednesday, 20 September 2017 12:03 Written by admin Tuesday, 19 September 2017 04:17
Bee Pest Control  in Minnesota
Wasps and bees are beneficial insects, although they are generally considered to be pests because of their ability to sting. Wasps, in particular, can become a problem in autumn when they may disrupt many outdoor activities. People often mistakenly call all stinging insects "bees". While both social wasps and bees live in colonies ruled by queens and maintained by workers, they look and behave differently. It is important to distinguish between these insects because different methods may be necessary to control them if they become a nuisance.
Wasp and Hornet Exterminator New Brighton
Last Updated on Saturday, 11 June 2016 01:08 Written by Pest Control Expert Saturday, 11 June 2016 01:08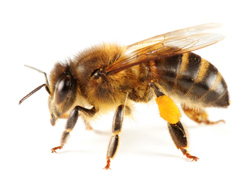 Wasps and hornets become active during the spring and summer months after being dormant during the Minnesota winter.  This is, of course, the time of year when they become most problematic for homeowners.  Their main goal is to find a food source, so they often invade what we consider our territory to get it.  Wasps and hornets are generally thought to be more of a nuisance than dangerous, though their stings can cause allergic reactions in humans, which should be taken very seriously.  Eco Tech is a professional pest control company serving those in Brighton, MN that can immediately take care of wasps and hornets that have invaded your property.
Exterminator Shoreview MN
Last Updated on Thursday, 20 August 2015 05:13 Written by Pest Exterminator MN Thursday, 20 August 2015 05:13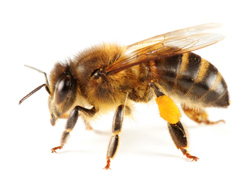 In Minnesota, it's nice to have a thoroughly sealed up house in both winter and summer. However, animals also like to stay in warm, sealed up places too. It can be hard to get these critters out of the house, and that is when people should call professional pest control experts and exterminators such as the experienced technicians at Eco Tech. We will eradicate any pests and unwanted critters in your Shoreview home or business, using either traditional or natural techniques according to your choice.
Tags: Bee Control, bee removal, mn pest control, pest control mn, raccoon trapper and exterminator, squirrel trapper, wasp control, wasp nest removal, wasp removal | Posted under Bee & Wasp Control, Flea removal, Minnesota pest removal, Pest Control, Pest Control Exterminator | Comments Off on Exterminator Shoreview MN
MN Bee & Wasp Control | Nest Removal
Last Updated on Friday, 17 May 2013 07:38 Written by Eco Tech Pest Control Tuesday, 28 May 2013 06:00
Bee & Wasp Control and Nest Removal MN
Despite a winter that just wouldn't seem to let go, spring is finally here. How do I know this? I know this because Pest Control Experts are getting a lot of calls about bees hanging out in trees already. The bees are swarming, and homeowners are looking for help coping with the sudden bee invasion.
Minneapolis MN Bee & Wasp Control
Last Updated on Friday, 26 April 2013 05:01 Written by Eco Tech Pest Control Tuesday, 23 April 2013 06:00
Pest Control MN | Wasps & Bees
It is time to start thinking about those pests who always seem to show their faces as spring arrives and stay all summer.  They are creepy and crawly and they are would love nothing more than to get INTO your home!  We're talking about wasps and bees!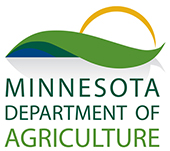 Certified Master Technician
Hours of Operation
Monday - Sunday
7:30am - 6pm

24/7 Emergency Service Nights & Weekends

Service Area: Twin Cities Metro