Posts Tagged 'box elder bugs'
Bug Extermination Company
Last Updated on Thursday, 9 November 2017 11:14 Written by Pest Control Expert Thursday, 9 November 2017 11:14

Bugs invading your house is not a pleasant experience for homeowners. Most homeowners take every action possible to ensure that bugs don't enter into their home, but unfortunately, that's not always enough. If you have noticed an influx of bugs that have made their way into your Minneapolis, MN home, it is time to request some professional assistance. At Eco Tech, we are a bug extermination company that provides all natural extermination solutions for your home.
The Eco Tech Touch
At Eco Tech, we're proud that we're different than a lot of other bug extermination companies. The safety and health of you, your children and pets are always at the forefront for our team when providing bug extermination services. By using organic, all natural extermination applications, your family and pets will not be harmed during the process. Additionally, our work is backed by more than 50 years of combined bug extermination experience. So, although the bug invasion you're dealing with may feel overwhelming to you, our professional exterminators will be able to handle your issues with ease.
Common Bugs in Minneapolis
At Eco Tech, we know just about all of the bugs that call Minneapolis home and we know how to remove them from your property. Often times, we get calls from clients in the area requesting bug extermination services in regards to the following bugs:
● Ants
● Beetles
● Box Elder Bugs
● Crickets
● Earwigs
● Fleas
● Grubs
● Lice
● Millipedes
● Roaches
● Silverfish
● Spiders
● Wasps/Bees
Thorough Inspections
While you may notice bugs in your home, they could also be residing in other areas of your home that are not visible. Once you make an appointment with our experienced team, we'll send an expert over to provide you with a thorough home inspection. Through this inspection, we'll examine every inch of your home to ensure that all bugs are identified. We'll then provide you with an affordable quote regarding the extermination services needed at your home. There's no hidden costs when you partner with Eco Tech!
Taking the Extra Step
While bug extermination is our primary service, our staff doesn't stop there. Once the extermination applications are complete, we'll also repair any damage caused by the bugs and will set up preventative measures to ensure that those bugs don't come back to your home in the future! All of our services are backed by a four year warranty to give you peace of mind that your home will stay bug free for years to come.
If your Minneapolis, MN home has recently been invaded by bugs, seeking professional assistance is going to be your best bet. Team up with Eco Tech and take advantage of our organic extermination applications so that your family and pets will not be harmed during the process. To set up an inspection, give our experts at Eco Tech a call today at (763) 785-1414.
Tags: box elder bugs, Bug Control Services, Bug Extermination Services | Posted under Ant Control, Ant Extermination, Asian Beetles Extermination, Asian Lady Beetle Removal, Bee & Wasp Control, Beetle Removal, Box elder Bug Control, Carpenter Ants, Flea removal, Pest Control | Comments Off on Bug Extermination Company
How to Control Box Elder Bugs MN
Last Updated on Sunday, 7 May 2017 03:36 Written by admin Saturday, 6 May 2017 06:00
Box Elder Bug Control MN
Box Elder Bugs cause concern in the fall when they gather in considerable numbers on the warm outside walls of homes. Similar to Asian lady beetles, (also known as the multicolored Asian lady beetle, and (because it invades homes in October in preparation for hibernation) as Halloween lady beetle) and other seasonal invaders, box elder bugs sometimes find their way into houses looking for a suitable place to over winter.  When they gain entry to buildings through cracks or other openings they remain in wall cavities and will occasionally emerge inside the home in the spring.  They will not breed indoors, so there is no danger of starting an "infestation".
Box Elder Bug Pest Control Minneapolis MN
Last Updated on Friday, 26 October 2012 01:11 Written by Eco Tech Pest Control Friday, 26 October 2012 12:32
Minnesota Pest Control | Box Elder Bugs
Box elder bugs, Boisea trivittatus, are familiar insects in Minnesota. They are generally not noticed during summer, but often can become an issue when they try to move into homes during fall as they search for overwintering sites.  During late summer and fall, box elder bugs start to leave the trees from where they were feeding to find protected areas for the winter. Although nymphs may be present in the fall, only fully grown adults survive the winter. Adult box elder bugs typically can fly several blocks, although in some cases they can travel as far as two miles.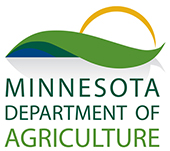 Certified Master Technician
Hours of Operation
Monday - Sunday
7:30am - 6pm

24/7 Emergency Service Nights & Weekends

Service Area: Twin Cities Metro