Posts Tagged 'mn pest control'
Spider Removal Services Edina MN
Last Updated on Thursday, 1 December 2016 03:43 Written by admin Thursday, 1 December 2016 03:43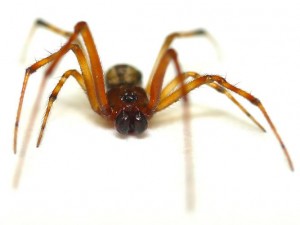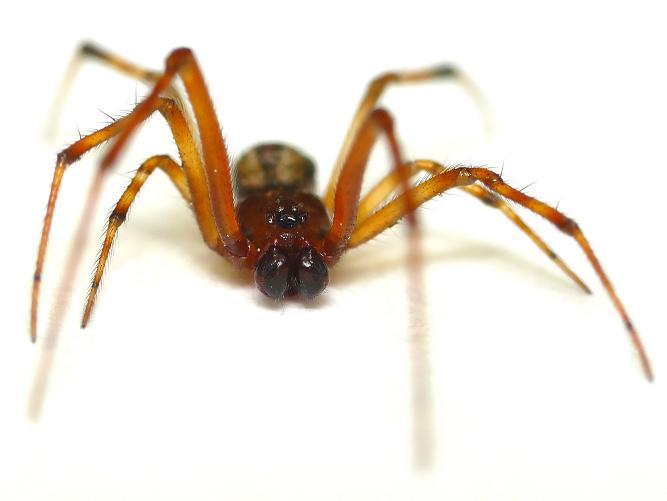 Insect, Pest, and Animal Extermination & Removal Services
Eco Tech, an Integrated Pest Management Service which specializes in using organic insecticide, has more than 15 years of experience dealing with pests in the Twin Cities, and over 28 years of experience dealing with the relocation of wild animals humanely. We understand the importance to keeping your family, pets, wildlife and the environment safe and provide the standards to do so.
Eco Tech provides high-quality pest control and extermination services including spider removal services for Edina, MN. Using a unique, Natural Pest Control Treatment, expert technicians follow a protocol model which takes environmental toxicity into consideration while protecting people and their homes with effective pest solutions.
Spider Removal
Although it is possible to DIY, it is easy to miss key points of entry, breeding grounds, or possibly chance using unsafe products which could be extremely dangerous for your family and pets. As spiders are a common insect that many people have problems with we take the appropriate steps to eliminate spiders and also precautions so they will not return.
Common steps to help eliminate spiders from your home or commercial building are:
● Determine the type of spider.
● Conduct a full property inspection that includes your yard, attached & detached structures, driveway and home.
● Directly treat spider-nests outside your foundation to protect your home during the warmer months along with their food source (other insects).
● Physically remove webs from the outside and inside of your home.
● Seal small common entry points if they are contributing to the infestation.
● Discreetly apply material in unfinished basements, voids and other spider-frequented areas when evidence is noted.
● Place "sticky traps" on the interior to monitor activity.
● Create a full report describing the treatment and how you can protect your home from further infestations including:.
We are well aware of the pest problems covering Edina, and we are also well trained in locating, and treating the cause of the problem. Each case is different, and that is something we understand, therefore we customize each pest control plan to eliminate your insect problem, with guaranteed results. All of our repair and installation services also come with complete four-year warranties for your peace of mind.
We are open 7 days a week from 7:30am-6pm. We have three conventional phone numbers to schedule an appointment along with an emergency number for immediate response to your pest or animal problems.
To schedule an appointment feel free to reach us at:
(612) 237-8282 • (651) 633 8600 • (952) 881-6662 • (763) 785-1414
For 24/7 Emergency Service contact us:
(763) 232-7296
Minneapolis Pest Control Company
Last Updated on Monday, 12 October 2015 11:37 Written by Eco Tech Pest Control Friday, 9 October 2015 11:31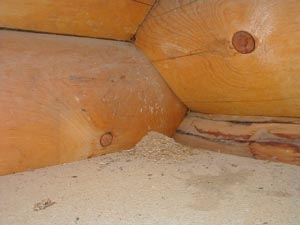 As it cools down outside, your warm home is beginning to look like a great place for a variety of pests. If you've noticed an uptick in spiders, ants, roaches (gasp!) and other bugs, it may be time to call in the Minneapolis pest control professionals – Eco Tech. With all of the different pests that plague Minnesota, it's important to work with a team that has ample experience in the local area and is committed to providing eco friendly pest control. At Eco Tech we use effective, organic pest control options that do their job without taking down everything else in their path.
Exterminator Shoreview MN
Last Updated on Thursday, 20 August 2015 05:13 Written by Pest Exterminator MN Thursday, 20 August 2015 05:13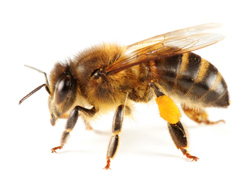 In Minnesota, it's nice to have a thoroughly sealed up house in both winter and summer. However, animals also like to stay in warm, sealed up places too. It can be hard to get these critters out of the house, and that is when people should call professional pest control experts and exterminators such as the experienced technicians at Eco Tech. We will eradicate any pests and unwanted critters in your Shoreview home or business, using either traditional or natural techniques according to your choice.
Tags: Bee Control, bee removal, mn pest control, pest control mn, raccoon trapper and exterminator, squirrel trapper, wasp control, wasp nest removal, wasp removal | Posted under Bee & Wasp Control, Flea removal, Minnesota pest removal, Pest Control, Pest Control Exterminator | Comments Off on Exterminator Shoreview MN
Pest Control St Paul MN
Last Updated on Wednesday, 11 March 2015 02:29 Written by Eco Tech Pest Control Thursday, 19 February 2015 07:33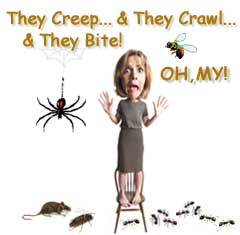 Pests and insects are a problem and frankly, a fear, that most homeowners have. Even if you aren't scared of pests or insects, you certainly don't want them to invade your home! Depending on the pest, once one enters your home, if left untreated, its population can multiply by the thousands! If you live in St Paul, MN and are in need of expert pest extermination or insect extermination, then it's time you called Eco Tech today!
What We are All About
St. Paul, MN comes with its fair share of creepy crawlers. From rodents to millipedes, nothing that you didn't invite into your home should be allowed! At Eco Tech, we strive to have effective pest control services that keep pests out while keeping your family and pets safe. We offer more than 15 years of experience in expert pest extermination and pride ourselves on the ability to keep your environment unharmed and safe from toxic chemicals that would otherwise be dangerous to your children, pets, or other animals. We realize that pest or insect extermination is a stressful time! Our staff devotes themselves to being reliable, on-time, and honest so that no customer is left unsatisfied. In fact, we offer a four-year service warranty on all of our pest control plans so that you can find comfort in knowing that your home is safe!
Pest Extermination Minneapolis MN
Last Updated on Tuesday, 11 November 2014 04:52 Written by Eco Tech Pest Control Wednesday, 5 November 2014 04:50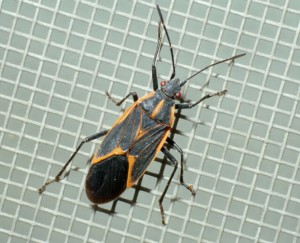 Pest Extermination. Insect Removal. Bug Control. Regardless of what you call it, when your Minneapolis, MN home or office is infested with little creepy crawlies you want something effective and that's what Echo Tech offers. Our professional exterminators have extensive knowledge about insects, what helps them thrive and what stops them dead in their tracks. When you hire us to control your pest problem, your problem will be eliminated in one visit.
Tags: environmentally friendly pest control, Green Pest Control, insect removal, Minneapolis MN, minnesota bug removal, mn pest control, safe bug removal, twin cities pest control | Posted under Ant Extermination, Asian Beetles Extermination, Green Pest Control, Minnesota pest removal, Pest Control Exterminator, Spiders | Comments Off on Pest Extermination Minneapolis MN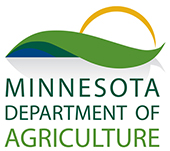 Certified Master Technician
Hours of Operation
Monday - Sunday
7:30am - 6pm

24/7 Emergency Service Nights & Weekends

Service Area: Twin Cities Metro