Preventing Pest Problems in Minnesota
When you work with Eco Tech, we do more than just get rid of the pests, we prevent them from coming back. We work with you, teaching you steps to help ensure they will not return. We also repair any damages they may have caused, and we repair the damages in a way that the pests will not be able to enter again.
At Eco Tech we have a 17 point inspection sheet. This inspection sheet covers any area where pests or animals may enter your home. In a sense we pest-proof your house. We thoroughly check and fix any space that these pests could get in from, and we help prevent them from coming back.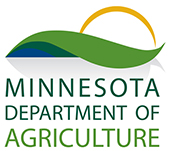 Certified Master Technician
Hours of Operation
Monday - Sunday
7:30am - 6pm

24/7 Emergency Service Nights & Weekends

Service Area: Twin Cities Metro