Spider Extermination MN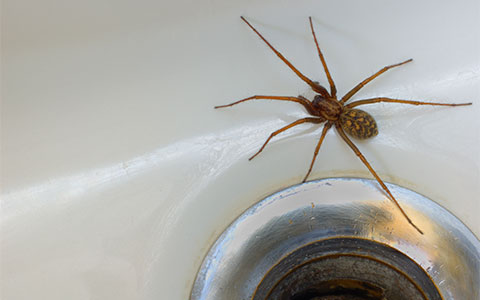 If you have an insect or pest problem in your home, it is also very likely you also have spiders since spiders love to eat other bugs. The pest control professionals at Eco Tech are trained to eliminate both insects and spiders from your home or business. We are a leader in the business and are a local company that focuses entirely on our customers. Our pest control services are affordable, and we do not require contracts. You only ever pay for the services that you need. This gives our customers confidence in our work and allows you to rest easy knowing that the spiders, and any other pests in your home, have been taken care of completely.
Expert Exterminators: We Know Spiders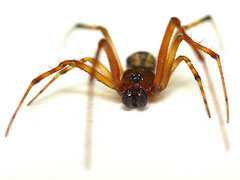 There are approximately 35,000 species of spiders that we currently know about – and probably many more that we do not. Spiders are everywhere around us and although many of us are scared of them, spiders do a lot of good in our environment and generally try to stay out of the way of humans. Spiders have eight legs and are considered arachnids (not insects) because they have two body segments instead of three. Spiders spin their webs to catch their food and it generally takes a spider only about an hour to spin a web. Another fun fact about spiders is that you are always about 3 feet away from one. What?!! If you think that you have a spider problem in your home, call the team at Eco Tech today for assistance.
Natural Pest Control Products
Eco Tech also cares deeply about our environment. So, we honor this commitment by providing a more natural approach to pest control. The pest control treatments we offer are natural and not made of synthetic ingredients that may harm you, your pets and the environment that we all share.
24/7 Pest Control Services
Eco Tech also understands that when you discover a pest problem, you want it handled immediately. If you find a nest of spiders, or another pest problem after normal business hours, our team will respond after hours, even 24 hours a day. We will find the source of the problem and will develop a plan to eliminate the pests and ensure that the problem will not reoccur. Call Eco Tech at 763-785-1414 the moment you feel that you have a problem with spiders and our team will help!