Home Pest Extermination MN
Nobody wants to share their living space with pests. For most people it makes them feel dirty and uncomfortable. Your home should make you feel happy and relaxed, not stressed about pests and furious about their persistence in not being exterminated. Hiring your Twin Cities local pest control experts, Eco Tech, can leave you with peace of mind.
To begin with, we have been dealing with pest problems in the area for over a decade. We are very familiar with the pests that reside in the Twin Cities area, and we are also familiar with treatments that are actually effective. We are a local company, and we require no contracts for our services. Our services are affordable, and there are no hidden charges, or extra unneeded treatments you have to pay for. We realize you do not want these pests in your home, so we make it our job to eliminate them and make your home all yours. For even more peace of mind, our services offer a four year warranty; No renewal fees for 4 years and all repairs are warranted for 4 years.
Last but not least is our company's commitment is a healthier, more natural approach. Our treatments are natural, and not made of synthetic ingredients that harm the environment, people and pets. Also our treatments only target the pest and animals that feed upon these pests will not be harmed.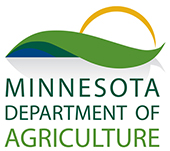 Certified Master Technician
Hours of Operation
Monday - Sunday
7:30am - 6pm

24/7 Emergency Service Nights & Weekends

Service Area: Twin Cities Metro