Commercial Extermination Services MN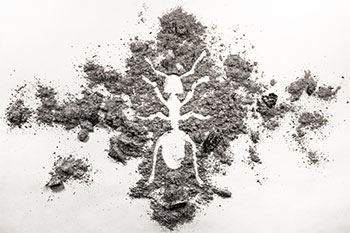 Dealing with any type of commercial property pest invasion is a serious matter that cannot be taken lightly. Insects or rodents in business isn't just a nuisance to you, but if left unchecked, can cause major damage to the structure of your property, damage goods, spread disease, and possibly cause legal problems. Even one pest can have a significant impact on your business. Potential for customer loss, monetary fines, or temporary shutdowns are just some of the consequences. It only takes two pests to multiply and create a bigger problem, so when you notice an insect or rodent interrupting your work space, it's time to take action!
Pest Removal Is Our Business
First impressions are key in the world today. When considering first impressions on your business, you should be more than concerned with what people think. Having any type of insect crawling around your building can make it look dirty or unsanitary. Worse is the fact that there are laws to abide by for sanitation reasons, and if your business has an infestation not taken care of it may be shut down or fined!
What you need is a commercial pest control service that will handle your problem immediately. At EcoTech we have been dealing with insect and pest problems for over 15 years. We are well trained and professional with our work when handling these problems. We work with a variety of businesses, and know the ins and outs of point of entry, water sources, food sources, harborage points, and customer and staff areas and how they all effect pest management. We have worked with a variety of different industries including: food and beverage processing, food service, healthcare, hospitality, logistics, retail, schools, factories, general offices, you name it, we are here to provide your business with support.
Don't wait too long to seek help when trying to control an unwanted bug or rodent infestation. When you decide to not bite the problem in the butt from the get go, not only will you have a pest around but you will most likely experience larger problems including: Structural damage, negative customer reviews and experiences, damage to goods, transmission of disease, violation of health codes, food poisoning and unhappy and concerned employees. When you work with EcoTech, you know that your company, your customers, and your employees will be safe. We care about people and the environment and our work ethics and products reflect that. Our organic pest control treatments only target the pests, and are safe for use in office or commercial building applications!