Commercial Extermination Services MN
First impressions are key in the world today. When considering first impressions on your business, you should be more than concerned with what people think. Having any type of insect crawling around your building can make it look dirty or unsanitary. Worse is the fact that there are laws to abide by for sanitation reasons, and if your business has an infestation not taken care of it may be shut down or fined!
What you need is a pest control service that will handle your problem immediately. At Eco Tech we have been dealing with insect and pest problems for 15 years. We are well trained and professional with our work when handling these problems. Also, we are very easy to work with, affordable, and flexible. All things you deserve and sometimes need when considering your busy business.
An added bonus when hiring Eco Tech is that you know you and your company are doing something to help the environment. We believe in preserving nature and the ecosystem, therefore our organic pest treatments only harm the pests. Animals or personnel in your work place will not be harmed, nor will anything that is not supposed to be…just the pests!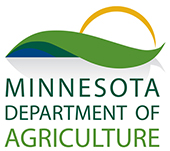 Certified Master Technician
Hours of Operation
Monday - Sunday
7:30am - 6pm

24/7 Emergency Service Nights & Weekends

Service Area: Twin Cities Metro