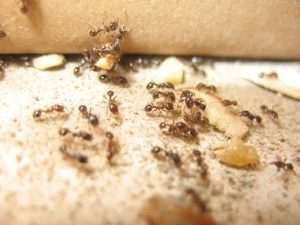 When it comes to pest control, EcoTech Pest Control in Minneapolis, MN, is renowned for its environmentally friendly and effective solutions. While you may be familiar with their pest removal and prevention services, there's a hidden gem in their lineup that often goes unnoticed: Attic Cleaning and Insulation Services. In this blog post, we'll shine a spotlight on this valuable service and why it's an essential part of maintaining a pest-free, energy-efficient home.
Your attic may not be the most visited or glamorous part of your home, but it plays a critical role in your overall comfort and well-being. Neglecting your attic can lead to various problems, including:
● Pest Infestations: Dark, secluded, and often undisturbed, attics are a prime target for pests such as rodents, bats, and insects seeking shelter and warmth.
● Insulation Deterioration: Over time, insulation in your attic can degrade due to moisture, pests, and wear and tear. This can result in energy inefficiency and increased heating and cooling costs.
● Health Risks: Pests in your attic can leave behind droppings and contaminants that pose health risks to your family.
Attic Cleaning And Insulation Services
EcoTech Pest Control's Attic Cleaning and Insulation Services are designed to address these common issues and transform your attic into a clean, energy-efficient, and pest-resistant space. Here's why you should consider this often-overlooked service:
● Comprehensive Inspection: EcoTech's experts begin by conducting a thorough attic inspection to identify any signs of pest infestations, insulation damage, or other issues.
● Pest Removal and Sanitization: If pests are detected, EcoTech's team will safely and humanely remove them from your attic. They will then thoroughly sanitize and decontaminate the space to eliminate any lingering health risks.
● Insulation Assessment: Your attic's insulation will be assessed for damage and effectiveness. If needed, EcoTech can provide insulation removal and replacement services, upgrading to more energy-efficient options.
● Energy Efficiency: Properly insulated and sealed attics can significantly improve your home's energy efficiency, reducing heating and cooling costs and making your living spaces more comfortable year-round.
● Pest Prevention: EcoTech takes preventive measures to ensure that pests do not return to your attic. This includes sealing entry points, installing screens, and implementing exclusion techniques.
EcoTech Pest Control's Attic Cleaning and Insulation Services are the best-kept secret for homeowners in Minneapolis looking to maintain a pest-free, energy-efficient, and healthy home. Don't neglect this vital part of your property any longer.
To learn more about how EcoTech can transform your attic into a safe, clean, and energy-efficient space, contact their team today. Your attic will thank you with improved comfort, lower energy bills, and peace of mind knowing that pests are kept at bay.