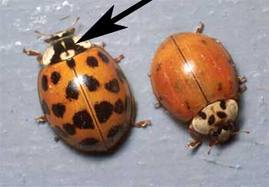 It is always a good idea to perform a visual inspection on your home every so often to ensure that you do not have any beetle infestation in or around your house. The minute you see beetles around your home, you need to call the professionals. Skip the trip to the local home improvement store so that you do not invest in insect extermination products that are not effective. Instead, if you live in Minneapolis, MN, partner with our experienced staff at Eco Tech who have years of experience dealing with beetle extermination.
Exterminating Beetles
What sets us apart from the competitors is our focus on using organic treatments that do not contain many of the dangerous chemicals commonly found in extermination products. Our dedicated staff has been serving the Minneapolis area for over 15 years, so we have a true understanding of the specific beetle species found in this area. Keeping your family and pets safe while successfully exterminating the beetles is our number one priority.
Exterminating Beetles in Minneapolis
The issue with beetles is that they have so many different species, so it is hard to pinpoint which type have infested your home. Beetles can vary from a lady bug to an asian beetle, or even a boxelder bug. The biggest concern with beetles is that they reproduce incredibly fast, so they must be exterminated quickly. The longer you wait to call our team, the more you will have to deal with the damage caused by these pests.
The Eco Tech Process
Make the Call

– As soon as you see a beetle in or around your home, it is time to call our highly trained team. The quicker the call is made, the better chance we have of getting rid of these beetles before they cause significant damage.

Inspect

– Once you choose our staff, we will quickly set up a full home inspection so that we can troubleshoot where the beetles are located. We will create a treatment plan that is very affordable.

Exterminate

– Using our organic exterminating products, our staff will exterminate any of the beetles found in your home.

Repair

– Beetles can cause damage to your home if they are not caught in time. If your home has damage from these beetles, our team can handle your repair work as well.

Prevent

– Getting rid of the beetles is not our only step. We initiate preventative measures to ensure that these pests will not return to your home. We back our preventative services up with a 30 day warranty which cannot be matched by our competitors.
So, if you live in Minneapolis, MN and are having issues with beetles, call the professionals at Eco Tech immediately. Contact one of our team members today at (763) 785-1414 to begin the beetle extermination process.