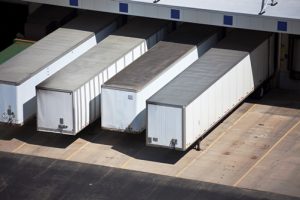 It's that time of year again – the nights are getting longer, and the temperatures are dropping. The start of the 4th quarter in businesses signals a time for the assessment of preventative maintenance programs in preparation for the start of the new year. As your business schedules year-end program reviews, consider reviewing the effectiveness of your pest management program to see where improvements might be made.
Integrated Pest Management (IPM) Programs
Commercial structures, regardless of the line of work, are susceptible to infestations by pests that can potentially cause significant structural damage, cause loss of products and supplies – all of which affect your bottom line. For this reason, it is important to understand what an IPM program is, and how your business can benefit.
According to the US Environmental Protection Agency, a well-designed IPM program is an "effective and environmentally sensitive approach to pest management that relies on a combination of common-sense practices." IPM programs keep current information about pests and documents and how they affect your business throughout the year. This information is then utilized to create pest control solutions that minimize overall costs and environmental hazards.
Program Reviews And Risk Assessments
If your business deals with perishables, you are already familiar with the Food Safety Modernization Act (FSMA). Part of the requirements is that a preventative approach is taken when it comes to pest management. It can be overwhelming to be proactive about such matters, but the time spent now will be well worth it!
Year-End Program Reviews
Facility and QA management are most often involved in IPM and will use time at the end of the year to sit down with their pest management company to review successes and opportunities for improvement during the fiscal year. During this time, IPM programs are revised and maintained.
The pest management professionals at EcoTech service a variety of commercial and industrial facilities in the healthcare and hospitality, food and beverage processing/servicing, and logistics management areas, as well as schools, retail shops, and executive office complexes. If your business is seeking out a pest management partner that understands how to protect your bottom line, then consider EcoTech. Call (763) 232-7296 to find out EcoTech can partner with your IPM program and help to keep your business pest free!