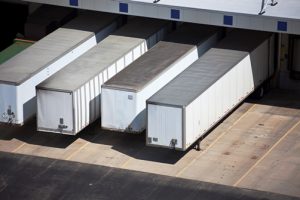 Insects, bugs, roaches, ants and spiders can be lurking in commercial buildings without anyone knowing that they are there until the damage is done. Same thing with Mice. Businesses must be particularly conscious of the negative health effects and liability of a bug infested area with public access. The food industry is especially prone to negative customer reviews or health code violations when disease carrying pests are present. As the outdoor temperatures drop, bugs want to come inside. Flying or crawling insects often gain entry through vents and HVAC systems. Once inside, they can multiply quickly and hide in small spaces. EcoTech is a commercial pest control company that provides organic pest control services that are flexible and affordable.
Custom Solutions for Pest Management
The first course of action to take when you spot unwelcome insects inside or around your business is to call for professional backup. An environmentally conscious commercial exterminator like Eco Tech has custom solutions for pest management that are not harmful for employees, customers or the business itself. Our team members are trained to identify the problem and make an effective plan to target the pests and protect your business from insect invaders both physically and financially.
Commercial Pest Control Company
The difference between hiring a typical commercial exterminator and a green company like EcoTech is in the details. We utilize non-chemical measures to ensure the safety of human health, pets and the environment. The organic pest control services provided by EcoTech are designed to target the pests without endangering the delicate balance in the ecosystem.
With more than 15 years of experience with organically based techniques to remove the threat of insect infestations in businesses across the spectrum, EcoTech backs up our services with a 30 day Warranty. We believe that your business will be completely satisfied with our pest control measures or we will make it right.
Environmentally Conscious Commercial Exterminator
Insects outnumber human beings by a large number but that doesn't mean that you have to allow them into your commercial space. Negative customer reviews can spread quickly across social media with devastating business results. There are innovative ways to remove and prevent bugs, beetles, spiders and ants from becoming a business nightmare. Just one call to an environmentally conscious, commercial exterminator can begin the process of eradicating pests without harmful chemicals. Eco Tech commercial pest control specialists are ready to find the insects where they live and breed, eliminate the threat and prevent reoccurrence, all on a flexible schedule that is customized for your company needs.
Schedule an appointment with an EcoTech team member to receive excellent results at a very affordable price. For safe and effective pest control services call: (763) 785-1414 • (612) 237-8282 • (952) 881-6662 • (651) 260-7378