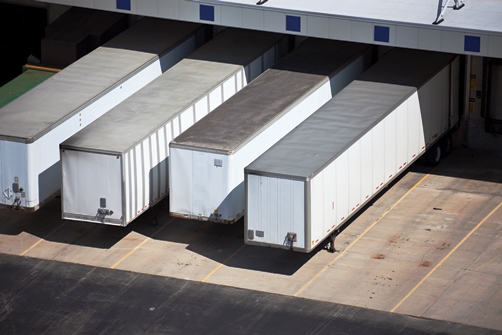 Summer is an extremely busy time of year for commercial facility managers. From landscape maintenance to structural repairs, managers have a lot on their plate, and it is important that nothing slips, especially pest control. Summer is peak pest season, and therefore it is imperative for facility managers to plan for pest prevention and address pest issues before they arise.
Summer Pest Threats for Businesses

Understanding the pests that frequently invade commercial facilities and the threats they pose can help facility managers identify and address any issues that may occur before an infestation has a chance to take hold. Summer is the high season for various pests, including ants, mosquitoes, ticks, termites, cockroaches, and stinging insects. These pests often seek out commercial facilities and their surrounding property as they provide food, shelter, and moisture these pests need to survive.
Commercial Pest Control & Prevention
The most important step managers can take to ensure their facility and grounds are protected from pest threats is partnering with a licensed pest control company to perform regular inspections and implement an integrated pest management (IPM) plan. IPM is a holistic and customized approach to pest control that is comprised of three steps: inspection, identification, and treatment to help ensure commercial facilities are clean, compliant, and pest-free. The assistance of a licensed pest control professional can give you the peace of mind that your facility is geared up to ward off pests throughout the year.
While effective pest control in commercial facilities requires a year-round partnership with a licensed pest control company, facility managers can implement steps into their facility management plan to deter pests. The NPMA recommends implementing the following prevention tips:
Conduct regular inspections of the building, paying close attention to any dark or damp areas.
Properly store or dispose of empty containers, as these can serve as harborage sites for pests.
Ensure there is no condensation buildup on any equipment or appliances.
When receiving shipments, carefully inspect all items and packaging for any signs of damage.
Seal any cracks or gaps on the exterior of the building.
Ensure gutters are free of debris and direct water away from the building.
Install door sweeps on exterior doors and repair any screens.
Ensure the grounds surrounding the facility are properly maintained.
Install a gravel perimeter around the building to help discourage vegetation growth.
Ensure on-site dumpsters have a closable lid and are located as far away from the building as possible.
The summer season is an exciting time of year that can quickly be ruined by a pest infestation. Help keep your employees and customers safe this season and year-round by following these tips and working with a trained pest professional. At EcoTech, we service a variety of different commercial industries including food and beverage processing/service, healthcare/hospitality, logistics, retail, schools, factories, and general offices, to name a few. If your company is looking for a pest management partner that understands your business, and can help you protect your products, employees, and customers, call EcoTech at (763) 232-7296.