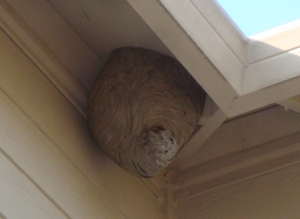 When you think about pest infestation, most of us think about trying to avoid a pest problem in our home. However, commercial properties are just as likely to have pest control problems — and sometimes it takes longer to discover these problems.  If you are a business owner, it is important to identify a partner for pest removal and cleanup services that is effective, efficient and discreet.  Eco Tech is a leading pest control company in the Minneapolis, MN area, specializing in pest removal and cleanup services for commercial properties.
Customized Commercial Extermination Services Minneapolis
First impressions are extremely important for your Minneapolis business.  You want customers to feel welcome and comfortable on your property, and pest problems can very quickly drive business away.  Eco Tech can develop a customized pest control plan that meets your company's unique needs and solves your pest control problems once and for all.
Eco Tech works with restaurants, food and retail businesses, hotels, pharmaceutical companies, and healthcare and medical practices to ensure that pests do not interfere with day to day business. Our team of professionals will analyze the environment at your business and develop a plan both to eliminate all current pest problems and prevent future issues.
Reasonably Priced and Environmentally Friendly Pest Control
The team at Eco Tech has been serving commercial properties in the Minneapolis area for more than 15 years.  Our pest control specialists are highly trained, always professional and easy to communicate with, making them a great long term pest control partner.  We use organic pest treatments, so you can feel confident that only the pests are targeted with our treatment.  Our company is committed to the environment and our ecosystem and we have found that many of the local businesses we work with share this same focus.
Reliable Pest Removal and Cleanup Minnesota
Eco Tech focuses on being up front and honest with our customers, reliable, and on-time for each job we perform.  In most cases, we do not require contracts for our services, so you can be confident that you will not pay for treatments that you do not need. Our prices are known to be some of the most competitive in the area and we also offer a 30 day service warranty on all of our pest control work.
We can help you make a great first impression on your customers!  Call Eco Tech today at 763.785.1414 for more information about our pest control, removal and cleanup services.