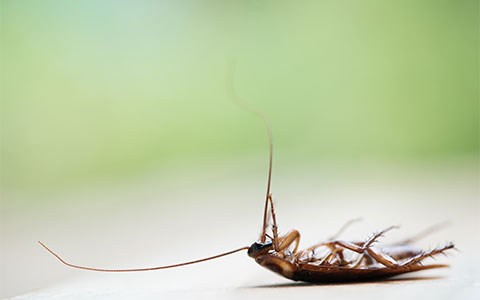 If you own or are responsible for a business, you know that there are many things that can threaten the viability of your business's success. Things like market variations or economic downturns may be somewhat predictable, but they are largely out of our control. Pests—whether of the insect variety or the mammal variety—are less predictable, but because of EcoTech, they can be well within your control. EcoTech is a trusted Commercial Pest Exterminator in MN because of our capacity for responding quickly to service requests, our knowledge of how to rid pests from your business, and our commitment to excellent customer service.
Safe and Fast Pest Extermination Services in MN
The combination of responding fast, knowing how to find and remove pests, and always providing excellent customer service has not only helped us become a very successful business, it has helped us become experts in ensuring that your business does not suffer financial losses as a result of a pest problem. No business is immune to pest problems, but some are especially vulnerable. Food service businesses come to mind. If you prepare, make, or store food in your commercial enterprise, pests consider themselves invited guests if they are given an opportunity to enter your place of business. Your business may have nothing to do with food and you could still find yourself dealing with an infestation of one kind or another.
EcoTech has helped many businesses get rid of many kinds of pests. Our staff have the training and professional knowledge to identify the points of entry of whatever pests find their way into your business. And once located, we will use our skills to thoroughly remove the offending culprits with speed, efficiency, and thoroughness. It is important to note that we use organic pest control treatments, which means that you, your staff, and your customers will not be adversely affected by those treatments. Our treatments target pests only.
Minnesota Commercial Pest Removal
We can remove virtually any insect species from your place of business, though some of the more common offenders tend to be roaches, ants, wasps and bees. All insects pose potential hygiene issues, but some, like wasps and bees, can be real safety issues. Many people have allergies to wasp and bee stings, so it is important to remove them as soon as possible to avoid the problems that arise from undesirable interactions between insects and customers.
No matter what kind of pest you have, EcoTech is ready and able to remove them. Call us at any of the following numbers for more information: (612) 237-8282; (952) 881-6662; (763) 785-1414; (651) 260-7378. Our 24/7 Emergency Service number is (763) 232-7296.