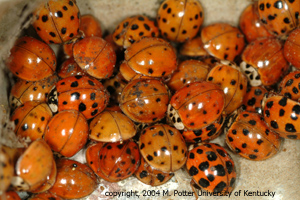 Are you in need of an exterminator? Is your business at risk because of the presence of pests? If so, it is important to act fast before the situation gets even more out of control. Eco Tech has more than 15 years of experience dealing with residential and commercial pest control. We have both traditional and organic extermination processes that are effective and readily available.
Commercial Bug Infestation
Bugs at the office can dramatically slow down production and bugs at a place of business that serves, stores or handles food in any way can completely halt production, not to mention ruin a reputation. If you are in need of professional pest extermination services immediately, we can help! We have your needed solution, no matter the bug and no matter your industry.
Common Insects we Exterminate:
Asian Beetles
Beetles
Box Elder Bugs
Crickets
Earwigs
Fleas
Lice
Millipedes
Roaches
Silver Fish
Spiders
Available Every Day Of The Week
We understand that when you find multiple pests indoors the situation needs to be dealt with sooner, rather than later. This is why we are available every day of the week and offer emergency services, in case you need us RIGHT NOW. Every case is different, which is why we have multiple approaches and do not require monthly contracts.
Extermination and Sanitation
A place of business needs to be clean, for both the customers and the workers. We not only exterminate the pests but also clean the area that has been affected by their presence. Call us today and get back to normal by tomorrow.
Professional Extermination
Contact us today at any of our numbers, call (763) 785-1414 for a normal business hour appointment or call (612) 237-8282 if you need 24/7 emergency extermination services.