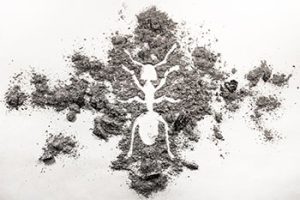 In the delicate balance of nature, pests can disrupt the harmony we strive for in our homes and businesses. That's where EcoTech Pest Control comes in, offering a sustainable and effective approach to pest management. With a commitment to environmentally friendly solutions, EcoTech Pest Control servicing St Paul and the surrounding community, is your trusted partner in creating pest-free environments that coexist harmoniously with nature.
Eco-friendly focus: At EcoTech Pest Control, our approach is centered around safeguarding the environment while effectively eliminating pests. Traditional pest control methods often rely on harsh chemicals that can have unintended consequences for non-target species and ecosystems. In contrast, our eco-friendly techniques prioritize the well-being of both your space and the natural world, ensuring that pest control doesn't come at the expense of the environment.
Cutting-edge solutions: Our team of skilled professionals at EcoTech Pest Control employs cutting-edge technologies and methods that harness the power of nature to combat pests. From integrated pest management to non-toxic treatments, we tailor our solutions to your unique needs, targeting pests while minimizing impact on beneficial insects, wildlife, and the overall ecosystem.
Safe for all: One of the cornerstones of our approach is the safety of your family, pets, and the environment. Our eco-friendly pest control methods are designed to effectively eliminate pests without posing risks to humans or non-target organisms. Whether you're dealing with ants, rodents, termites, or other pests, our solutions prioritize the health and safety of your loved ones.
Long-term prevention: EcoTech Pest Control doesn't just eliminate pests; we also focus on prevention to ensure a lasting solution. By addressing the root causes of pest infestations and implementing proactive measures, we help you create a pest-resistant environment that deters future invasions. Our goal is to provide you with a sustainable and eco-friendly pest control strategy that stands the test of time.
Beyond pest control, EcoTech Pest Control is dedicated to fostering a sense of responsibility toward the environment and the communities we serve. We believe that by prioritizing eco-friendly practices, we contribute to a healthier planet and a better quality of life for everyone.
Natural Pest Control Solution Servicing St Paul
EcoTech Pest Control stands at the forefront of eco-friendly pest management, offering innovative solutions that prioritize the well-being of your space and the environment. With a focus on sustainability, safety, and long-term prevention, we provide effective pest control that embraces the principles of coexistence and harmony with nature. Contact us today to experience the power of eco-friendly pest solutions and create a pest-free environment that aligns with your values.