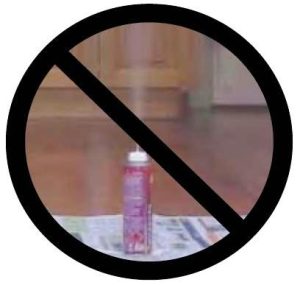 Welcome to EcoTech Pest Control, your trusted partner in Twin Cities, MN, for sustainable and eco-friendly pest management solutions. As advocates of environmentally responsible practices, we understand the importance of safeguarding your home without compromising the delicate balance of nature. In this blog post, we will delve into one of our flagship services that exemplify our commitment to both your well-being and the environment – our EcoShield Pest Protection Plan.
At EcoTech Pest Control, we firmly believe that pest management should not come at the cost of the environment. That's why we developed our EcoShield Pest Protection Plan, a comprehensive and sustainable approach to pest control that effectively targets and eliminates pests while minimizing the use of harmful chemicals.
Our experienced team of pest control experts begins by conducting a thorough inspection of your property. This step is crucial as it allows us to identify specific pest issues and assess potential vulnerabilities in and around your home. No two homes are the same, and we tailor our services to meet your unique needs.
Eco-Friendly Treatments
Unlike conventional pest control companies that resort to harsh chemicals, our EcoShield Plan relies on environmentally friendly treatments and techniques. We utilize a combination of organic and natural products to create a barrier of protection around your home. These treatments effectively deter pests without leaving harmful residues or endangering your family and pets.
Preventive measures: The key to long-term pest management is prevention. Our experts work closely with you to implement preventive measures that address the root causes of pest infestations. By minimizing potential entry points and removing attractants, we help ensure that your home remains pest-free in the future.
Ongoing monitoring and support: Our commitment to you does not end with a one-time treatment. The EcoShield Pest Protection Plan includes ongoing monitoring and support to ensure the effectiveness of our services. We schedule regular visits to assess any changes in pest activity and make necessary adjustments to maintain the barrier of protection around your property.
A greener tomorrow: Choosing EcoTech Pest Control means taking an active step towards a greener tomorrow. By opting for our EcoShield Pest Protection Plan, you contribute to the preservation of the environment and the well-being of future generations. You can have peace of mind knowing that your home is protected from pests, while also minimizing your carbon footprint.
At EcoTech Pest Control, we believe that responsible pest management goes hand in hand with protecting the environment. Our EcoShield Pest Protection Plan offers a sustainable solution that ensures a pest-free home without compromising the well-being of your family or the world around us. Join us in creating a greener, pest-free future for Twin Cities, MN. Contact us today to schedule your pest inspection and take the first step towards a healthier and eco-friendly home.