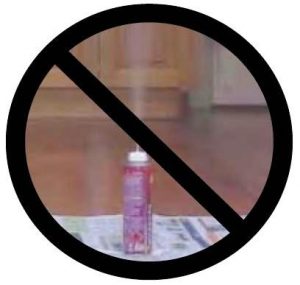 Bugs can get into your home any time of year. When they find their way in, it also may be some time before you notice them by then you can make multiple and make themselves right at home. EcoTech is a bug extermination company that can help you rid your home of those pesky bugs quickly and permanently. Our team knows the bugs that live in the area and understand how they get inside homes and other structures. We not only focus on effective extermination practices but we find how they managed to get inside and repair the area so that no more bugs can enter. Our comprehensive approach to bug extermination eliminates the bugs you see and the ones that you do not.
Safe and Affordable Pest Control
EcoTech understands that you have choices when it comes to local extermination companies, so we work hard to set ourselves apart from the competition. We give our customers choices when it comes to extermination methods we use. In addition to offering traditional methods, we also offer natural pest removal as well. Our organic pest control solutions keep your pets and children safe and we target only the pests inside your home or business.  Our organic line is also more environmentally friendly. In addition, we understand that you may not want to commit to a long and expensive contract. EcoTech requires no contracts at all so that you do not have to worry that you are paying for services that you do not need.
Pest Control Company That You Can Trust
Our team is highly professional and friendly and will also work to find a time for an appointment that is convenient for you. We are up front about all costs, explain in detail what we find and the work that we need to do to eliminate the bugs that have entered your home.  The bottom line is that you can count on our bug extermination services to actually work. If you decide to partner with our team at EcoTech you will find our services are effective, affordable and our team is responsive to your unique needs. We stand behind our work and offer a 30 day warranty, one of the strongest in the industry.
Effective Bug Extermination Company
If you have noticed bugs or pests in or around your home or business, it might be time to think about hiring an extermination company that can take care of this for you, once and for all. For more information or to contact the team at EcoTech, call us at (612) 237-8282 to schedule an appointment.