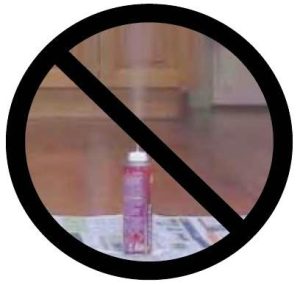 As environmentally conscious homeowners, we often seek eco-friendly alternatives to everyday challenges. When it comes to pest control, opting for organic solutions not only safeguards our homes but also preserves the health of our planet. In this blog post, we'll explore the benefits of EcoTech Pest Control's organic pest control solutions, designed to protect your home without compromising on sustainability.
1. Protecting Your Health
Traditional pest control methods often involve the use of harsh chemicals that may pose health risks to your family and pets. EcoTech Pest Control's organic solutions prioritize your well-being. They are formulated using natural, plant-based ingredients that are non-toxic and safe for indoor use.
2. Minimizing Environmental Impact
Conventional pest control can contribute to pollution and harm beneficial insects and wildlife. Organic pest control, on the other hand, minimizes the impact on the environment. It targets pests selectively, leaving non-target organisms unharmed.
3. Targeted Pest Management
EcoTech's organic pest control solutions are designed to be highly effective against specific pests, offering a targeted approach to pest management. This means that the treatment is customized to address your unique pest problems without affecting unrelated species.
4. Sustainable Pest Prevention
Organic pest control doesn't just address current infestations; it also focuses on preventing future pest problems. By creating an inhospitable environment for pests, EcoTech's solutions help ensure long-term pest prevention for your home.
5. Reduced Pest Resistance
Pests can develop resistance to chemical pesticides over time, rendering them ineffective. Organic solutions work differently, reducing the likelihood of pest resistance. This makes them a more sustainable choice in the long run.
6. Safe for Children and Pets
Organic pest control solutions are a safe option for homes with children and pets. You can have peace of mind knowing that your loved ones won't be exposed to harmful chemicals commonly found in traditional pest control products.
7. Preservation of Beneficial Insects
Chemical pesticides can harm not only pests but also beneficial insects like pollinators and natural predators. EcoTech's organic approach allows these essential creatures to thrive, promoting biodiversity in your environment.
8. Eco-Friendly Packaging
EcoTech Pest Control goes the extra mile by using eco-friendly packaging for their organic pest control products. This reflects their commitment to sustainability at every level of their business operations.