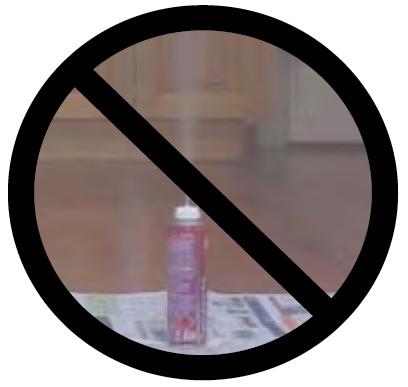 Do you have young kids or pets? Do you have an exterminator that comes to your home regularly to apply pest control products? Do you know what they're spraying in and around your home? If not, it's likely time to give your exterminator a call to better understand the types of pest control products that are being applied around your home. At EcoTech, we offer a fully environmentally friendly insect removal program for our customers who have small kids or pets, or for those who are just looking to be more environmentally responsible when it comes to pest control.
Natural Pest Control Methods
When you work with EcoTech, we'll do our best to suggest pest control products which will take care of your insect problem, but won't do damage to your family, pets and the environment. We feel strongly about the need to protect our customers as well as the environment, which is why we're so passionate about environmentally friendly insect removal. We use a variety of effective, environmentally friendly pest control products that get the job done without putting your family or your pets at risk.
Locally Owned and Operated Insect Removal
When it comes to working with a pest control company, you want to work with someone that you know and trust. At EcoTech, we've been a fixture in the local community for decades and all of our employees live right here in the Minnesota area. This is much different from a nationwide pest control company that may have good intentions but may not know the ins and outs of pest control in Minnesota. We live and breathe local pest control and this experience is what separates our services from the competition. Before you sign up for a long term contract with a nationwide pest control company, at least give our office a call to schedule a free consultation with one of our experienced representatives.
Individualized Pest Control Catered to Your Unique Needs
Each customer is completely different and in turn each pest control plan should be different as well. When we sit down with a potential customer, we ask a series of questions that provide us with information such as the various types of pests that are creating issues in your home as well as detailed information about your family to determine the type of pest control products that will be used. For families, we'll often recommend an environmentally friendly pest control regimen. To learn more about our organic pest control program, feel free to give us a call today at 763-785-1414.