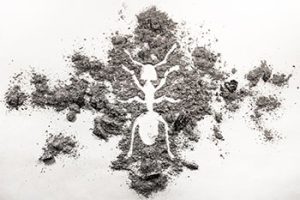 Ants can find their way into your home any time of the year. Out of nowhere, you may wake up one morning and find hundreds of ants in your kitchen. Ant traps and pest spray that you buy at your local grocery or home improvement store may work for the ants that you see, but what about the ones that you cannot see. The fact is, it is impossible to locate all potential areas that ants can access. They are small and they can find the tiniest holes, cracks and gaps in the exterior of your home and make their way to your kitchen. In addition, they will alert their friends and before you know it, you may have hundreds of ants crawling in your kitchen to access your food.
Benefits Of Extermination Services For Ants
Ants may not bite, leave a lot of waste behind or cause serious damage to your home, but they are annoying and unsanitary when you think about the fact that their main goal is to look for food. Eco Tech understands how annoying ants can be and how difficult they can be to get rid of. We work year-round to ensure that all ants (and other insects) are safely eliminated from your home. Not only will our team eliminate the ants that have entered your home, but we will identify the nests on your property that are contributing to the problem. Ant colonies can have more than 300,000 ants, so killing the few that you see is just not enough to control the problem.
The extermination professionals at Eco Tech use treatment methods that are geared specifically for the type of ants we find on your property. We use less toxic products than some of our competitors that keep your pets and children safe, while targeting only the ants. Our organic pest control options have become a very popular choice for our Minnesota clients. We will treat the pest problem that you have and leave the rest of your home and property safe.
Twin Cities Ant Extermination Service
You do not have to share your kitchen (and your food) with ants. While they are fascinating creatures with superhuman strength, able to lift 20 times their body weight, there is no room for them where you cook and share meals. For more information about our professional extermination services for ants, give us a call at one of these four phone numbers: (763) 785-1414 • (612) 237-8282 • (952) 881-6662 • (651) 260-7378.