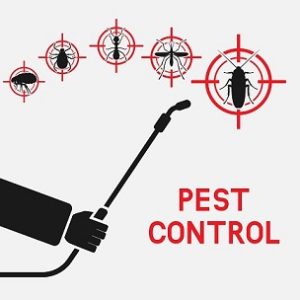 As Minnesota welcomes summer's warm temperatures, so too do its pests that thrive in its favorable climate – from mosquitoes and ticks to ants and wasps, unwelcome visitors such as mosquitoes can disrupt outdoor activities and hamper enjoyment of Minnesota's great outdoors. At EcoTech Pest Control, we understand the value of living in an insect-free environment; in this blog post, we offer essential strategies and tips to combat common Minnesota pests so you can fully enjoy its great outdoors this season without interruption from them!
Mosquitos and ticks: Minnesota summers can be notorious for mosquito and tick infestations. To combat them, eliminate all sources of standing water on your property – flowerpots, birdbaths and clogged gutters are among them – while installing screens on windows and doors could help deter them. When spending time outdoors wear light-colored clothing with long sleeved sleeves. Also use DEET-based mosquito repellent. In terms of tick prevention efforts try keeping grass well-kept while creating barriers between wooded areas and your yard using wood chips or gravel as barriers between.
Ants and wasps: Ants and wasps can be an ongoing annoyance during summer months. To deter them, seal any cracks or openings they can use to gain entry. In your kitchen, keep it clean to minimize spills or crumbs that they might leave behind. For wasp protection, inspect and seal potential nesting sites such as eaves, vents, and gaps in exterior walls before applying wasp repellent products such as peppermint oil to deter their entry. Consider natural repellents like peppermint oil or cinnamon oil which will deter them from entering.
Rodents and wildlife: As temperatures heat up, rodents and wildlife seek shelter and food sources on your property. Inspect your home for gaps or holes and seal them using steel wool or caulk; keep garbage cans securely closed and store food in airtight containers; trim any tree branches providing easy access to your roof or attic; periodically clean bird feeders to reduce wildlife attraction; consider moving bird feeders further away to reduce wildlife attraction.
Safeguard Your Home From Insects This Summer
Implement these preventive measures now to proactively safeguard your home and property from common Minnesota pests this summer, such as ticks. EcoTech Pest Control's experienced team can offer effective, yet eco-friendly solutions tailored specifically for you – giving you peace of mind during this beautiful Minnesota summer season.