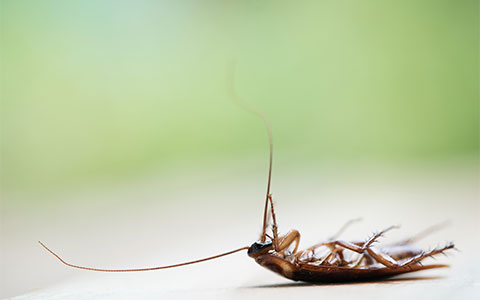 If you're in the Ham Lake, MN area and in need of an exterminator, you're in luck as Eco Tech is just a phone call away. We've been a fixture in the local community for more than a decade and we're extremely experienced when it comes to pest control of all types. Don't make the mistake of calling one of the large, nationwide pest control companies. Shop local and work with a company like Eco Tech that is family owned and firmly committed to customer service.
Experienced Ham Lake Exterminator
Minnesota has its fair share of pest problems. As the weather warms up, the threat of bugs and other pests continues to grow. Rather than waiting until your home or commercial building has a major bug problem, why not take the preventative step to work with a licensed and experienced exterminator right now. At Eco Tech, we offer a wide array of different pest control services. Most often we're called to handle the following animal and pest control services:
Ants
Asian Beetles
Boxelder Bugs
Crickets
Earwigs
Fleas
Lice
Millipedes
Roaches
Silverfish
Spiders
Bees & Wasps
Wild Animal Removal
How Should I Choose an Exterminator?
If you've decided to hire an exterminator, you likely understand that there are countless exterminators near Ham Lake MN, so how do you know who to call? Well, it's important to first do some research such as asking friends or family for recommendations and researching online to see what types of reviews certain pest control companies may have. Once you have a few companies in mind, it's best to call them and ensure that they're all properly licensed by the Minnesota Department of Agriculture. Finally, you'll want to ensure the pest control company you work with uses eco-friendly pest control products to ensure your family and pets are always protected.
Reach Out to Eco Tech – Your Local Exterminator Near Ham Lake MN
Ready to hire an exterminator near Ham Lake MN with years of experience? If so, we welcome you to call our team at Eco Tech today. We have decades of experience providing pest control services to our neighbors throughout Ham Lake and the surrounding communities. We'll be happy to come to your home or commercial property to provide a free inspection to determine the best way to tackle your pest control problem. We can be reached by phone at (763) 785-1414. We look forward to working with you soon.