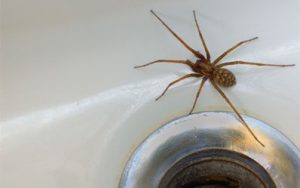 When you find an insect infestation or pests in your home that you do not want there, you want them gone as quickly as possible. The team at EcoTech understands this and offers 24/7 insect and pest removal services for our clients in the twin cities metro area. We believe that you should not have to wait until a weekday morning to get the pest control that you need. We will come assess the problem and take care of it right away so that you can go on with your day.
EcoTech uses safe and effective pest control solutions to eliminate pests that have gotten into your home. We can use organic or traditional solutions, depending on your preference. No matter what option you choose, we guarantee that the treatment will solve your issue. In addition, we will also find the point of entry and seal it off so that you will not be dealing with this pest issue again. Our treatment plans can eliminate all types of pests from your home or business including ants, spiders, roaches, beetles, fleas, wasps, bees, lice and many other pests. Pests are a nuisance ,but they also reproduce quickly and that can become an infestation in no time. Treating a pest issue before it becomes a bigger problem is always wise.
No Contracts To Sign
In addition to offering 24/7 pest removal services, there are a number of other things that set us apart from the competition. We are open for business 7 days a week and we do not require our clients to sign contracts. We believe that you should only pay for the pest control services that you actually need, so you will not find our crew pushing you to commit to additional services. Our prices are the lowest around and we are flexible and will find a way to work with you to meet your needs. We have an A+ rating from the Better Business Bureau and focus on customer satisfaction, high quality (and safe) work for each job we take.
Fall Home Insect Extermination
As the temperatures drop, insects and other pests are looking for a warm place to stay for the winter. Do not let them take up residence in your home. Contact the team at EcoTech 24/7 for all of your pest control needs. We can be reached at any one of the following numbers: (763) 785-1414; (612) 237-8282; (952) 881-6662 or (651) 260-7378.