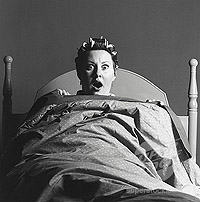 Bed bugs are an unfortunate find in many homes and businesses each year, and no place is exempt. It's also important to note that bed bugs can be active during all months of the year, though only adult bed bugs can survive the Minnesota winters.
Oftentimes, reports of bed bugs increase after the holidays because of the increase in the number of visitors to one's home or business. Bed bugs often "hitchhike" into a home or business on someone else's clothes. So, what can you do to prevent this invasion of space? The pest control experts at EcoTech want to offer some tips on how to prevent bed bugs:
Keeping "Foreign" Objects Off Your Bedding
One of the most common ways that bed bugs "find" their way onto your bed is by coming in on a coat, purse, backpack, suitcase. As you might imagine, it is all too easy to simply put down your bags on your bed or to throw your coat over the bed until you get around to hanging it up. By keeping these types of objects off your bed, you greatly reduce your chances of getting bed bugs in the bed.
Second-Hand Rental Or Rent-To-Own Furniture
As one might imagine, bed bugs can be prevalent on furniture that comes from another source. Once introduced to your home, it will spread, and infest the area. If you find yourself taking in second-hand furniture, be sure to keep the furniture outside and treat it for bed bugs before bringing the item into your home. If you are renting furniture, be sure to only rent from businesses that have a bed bug prevention policy. While this is not 100% guaranteed, looking for businesses that have taken steps to reduce or eliminate bed bugs will greatly increase the chances that your home will not be contaminated.
Travel With Care
Traveling is quite common over the holidays. In fact, this could explain why bed bugs have come into your home (via a guest's suitcase or bag). If you find yourself traveling and staying at hotels, take extra measures to keep your purses and suitcases off the bed. Opt instead to use a luggage rack, the arms of a side chair, or the top of a dresser drawer unit. Taking these extra steps can help to ensure that you don't bring the bed bugs back to your home after returning.
Eco-Friendly Pest Control Services In The Twin Cities
If you do see signs of bed bugs in your home or business, it's best to call pest control specialists before the problem becomes a larger issue. The experts at EcoTech are standing by to help you deal with your pest control problem today. Services are available on a non-contractual basis and can be taken care of right away! Call us, night or day, at (763) 232-7296 for immediate service.