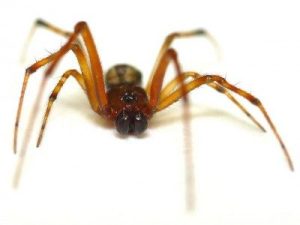 Nearly everyone has a fear of insects, bugs or wild animals. For many, this fear is of spiders. Despite all the good spiders do for our environment, they cause intense fear for some of us and just mild stress and annoyance for others. Arachnophobia is the intense fear of spiders and is characterized by causing so much distress that it actually interferes with daily life. No matter where you fall on this spectrum, you probably do not want to encounter spiders inside your home. Eco Tech will help eliminate all of the pests in your home.
Professional Pest Control Company in Minnesota
If you notice a lot of spiders in your home, then you may have a larger pest problem. Spiders love to eat many other insects so it is possible that your problem is with other pests. Regardless, the team at Eco Tech offers professional pest control services for your home or business. We can rid your home of all types of pests – including spiders!
Eco Tech is a different type of pest control service and stand out from our competition for many reasons including:
● Customer Focused: We have many repeat customers and that is by design. Our company's success is built on strong customer service. Our pest control technicians are professional, courteous, friendly and we offer competitive pricing.
● No contract required: Unlike many of our competitors, we do not require that our customers sign annual contracts for services that they might not need.
● Natural pest control solutions: We believe that we have a commitment to our customers and our environment so we offer natural pest control solutions that are natural and do include synthetic ingredients that may be harmful to you, your pets and the environment.
● 24/7 response time: We understand that pests do not show themselves during normal business hours, so we are available to help our customers in the evenings and on the weekends. If you discover a pest infestation, call us immediately for assistance.
● Experience: We have more than fifteen years of experience in pest control. We understand the pests in this area and can complete both preventative measures as well as help you handle pest emergencies.
Spiders are all around us, but we realize that you may not want them sharing your living space. If you see signs of multiple spiders in your home, give Eco Tech a call at one of the following numbers: (763) 785-1414 • (612) 237-8282 • (952) 881-6662 • (651) 260-7378.