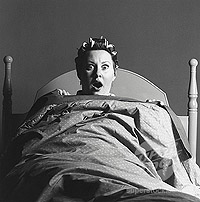 As the warm summer months roll in, so do the pests. From ants marching through your kitchen to mosquitoes buzzing in your backyard, dealing with pests can be a real nuisance. But fear not! With a few simple practices and the help of EcoTech Pest Control, you can maintain a pest-free home and enjoy a worry-free summer. Let's dive into the best practices for keeping those unwanted visitors at bay.
Seal up entry points: Prevention is key when it comes to pest control. Start by inspecting your home for any cracks, gaps, or holes where pests can enter. Ensure that windows and doors are properly sealed and use weatherstripping to eliminate any gaps. Don't forget to check for openings around utility pipes, vents, and cables. By sealing up these entry points, you'll significantly reduce the chances of pests finding their way into your home.
Keep your home clean and tidy: Pests are attracted to food sources, so maintaining cleanliness is essential. Regularly clean your kitchen, wiping down countertops, sweeping up crumbs, and ensuring food is stored in airtight containers. Dispose of garbage promptly and make sure trash cans have tight-fitting lids. Pay attention to pet food and water bowls, ensuring they are cleaned regularly and not left out overnight.
Remove standing water: Mosquitoes are common summer pests, and they breed in stagnant water. Eliminate potential breeding grounds by regularly emptying and cleaning birdbaths, flowerpots, gutters, and any other areas where water can collect. Make sure your outdoor faucets and sprinklers are not leaking and that any water features are properly maintained.
Maintain landscaping: Your outdoor spaces can be inviting to pests if not properly maintained. Trim shrubs and trees away from your house, as they can serve as pathways for pests to enter your home. Keep your grass mowed, and remove any debris, such as fallen leaves or branches, as they can provide hiding spots for pests.
Schedule regular pest inspections: Even with the best preventive measures, pests can sometimes find a way into your home. That's why it's important to schedule regular pest inspections with professionals like EcoTech Pest Control. They can identify any potential problem areas and take necessary measures to address them, using eco-friendly and sustainable pest control methods.
Don't let pests ruin your summer fun! By implementing these best practices and seeking the expertise of EcoTech Pest Control, you can maintain a pest-free home and enjoy a worry-free summer. Remember to seal up entry points, keep your home clean, eliminate standing water, maintain your landscaping, and schedule regular pest inspections. With these tips in mind, you can relax and make the most of the sunny season, free from unwanted critters. Contact EcoTech Pest Control today and make your home a haven for you and your family, minus the pests!