Breadcrumbs
Home
/ Hello World from Eco Tech Your Green Pest Control Service!
Hello World from Eco Tech Your Green Pest Control Service!
Written by admin Posted On Monday, June 8 2009
Green Pest Control In Twin Cities Metro Area in Minnesota
Pests seem to come out of nowhere, and before you know it you have an infestation and a problem. If being a nuisance, disturbing you, and making you feel uncomfortable in your place of work or at home is not enough, then remember this. Pests can pose serious risks to your property and health! They are the perfect carriers of dirt, diseases, and very well trained in multiplying at unbelievable rates. Well now you can say goodbye to all those unwanted pests with help from the exterminators at Eco Tech!
Eco Tech an Integrated Pest Management Service is a professional, family-owned pest control business. Our team has more than 15 years of experience in the pest control business, is kept up to date with industry advancements, and is extremely familiar with local pest problems in the Twin Cities. We can eliminate your current pest problem and protect against any in the future. We take pride in our customizable insect programs, and to satisfy you we offer a four-year service warranty on ALL of our pest control plans! Inspection fees with no annual renewal and all repairs warranteed for four years.
Please come back and visit our blog for more information on pests.  If you need assistance, don't hesitate to call us for 24 hour emergency service: 763-785-1414 or visit our website.
Tags: ant removal, beetle removal, box elder bug removal, eco tech, green bug removal, green insect removal, Green Pest Control, insect removal, minnesota bug removal, mn insect removal, mosquito removal, roach removal, safe bug products, safe bug removal, st paul insect removal, st. paul bug removal, twin cities bug removal, twin cities pest control
This entry was posted on Monday, June 8th, 2009 at 10:11 pm and is filed under
Green Pest Control
. You can follow any responses to this entry through the
RSS 2.0
feed. Both comments and pings are currently closed.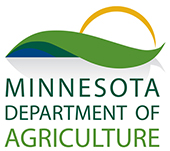 Certified Master Technician
Hours of Operation
Monday - Sunday
7:30am - 6pm

24/7 Emergency Service Nights & Weekends

Service Area: Twin Cities Metro