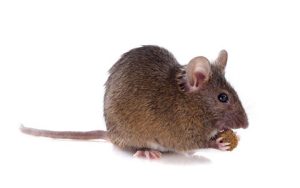 In the serene city of Minneapolis, where lush green spaces and stunning landscapes flourish, the last thing anyone wants to deal with is a nuisance pest invasion. Unwanted pests can disrupt the peace and harmony of our homes and businesses, causing inconvenience and even posing health risks. At EcoTech Pest Control, we understand the importance of preserving the beauty of this vibrant city while ensuring a safe and pest-free environment for its residents. Today, we shine a spotlight on one of the most common nuisance pests in Minneapolis and explore how our eco-friendly solutions can help combat this unwelcome intruder.
The Persistent House Mouse
The house mouse, Mus musculus, is a small mammal that can wreak havoc on both residential and commercial properties. Known for their exceptional adaptability and reproductive capabilities, house mice can quickly turn into a major infestation if not dealt with promptly. These pesky invaders are skilled at squeezing through tiny openings, seeking warmth and sustenance inside our buildings, especially during the colder months.
The Risks Of House Mouse Infestation
Apart from causing property damage by gnawing on wires, furniture, and insulation, house mice also pose significant health hazards. They are carriers of various diseases and pathogens that can be transmitted to humans through their droppings and urine. Hantavirus, salmonellosis, and leptospirosis are just a few examples of the illnesses that can be linked to mouse infestations. Given these risks, it's crucial to address the issue with urgency and professionalism.
Pest Control's Solution
At EcoTech Pest Control, we firmly believe in providing effective solutions that prioritize the safety of both our customers and the environment. Our team of skilled professionals is trained to handle nuisance pests like house mice with efficiency and care. Rather than resorting to harmful chemicals, we employ eco-friendly pest control methods to eliminate the infestation while minimizing the impact on the local ecosystem.
● Thorough inspection: Our pest control experts conduct a comprehensive inspection to identify the extent of the infestation and potential entry points. Understanding the root cause allows us to implement targeted measures for long-term results.
● Eco-Friendly extermination: Instead of traditional chemical pesticides, we utilize green alternatives that are safe for children, pets, and wildlife. These methods effectively remove pests while preserving the ecological balance.
● Exclusion techniques: To prevent future infestations, we employ exclusion techniques, sealing off entry points and making your property less appealing to house mice.
● Monitoring and follow-up: Our commitment to exceptional service extends beyond eradication. We provide continuous monitoring and follow-up visits to ensure that the problem doesn't recur.
As guardians of Minneapolis's natural beauty, it is our responsibility to protect our homes and businesses from nuisance pests while safeguarding the environment. At EcoTech Pest Control, we offer eco-friendly solutions designed to combat house mice infestations and other pest-related problems effectively. Let our experienced teamwork hand in hand with you to create a pest-free environment that promotes both health and harmony. Together, we can build a cleaner, greener, and pest-resistant Minneapolis for generations to come.