Breadcrumbs
Home
/ How Do I Get Rid Of Termites…Fast? Part 1
How Do I Get Rid Of Termites…Fast? Part 1
Written by admin Posted On Tuesday, March 16 2010
Termite Inspectors Come to the Rescue
Have you thought about what termites can do once they start tunneling through your house?  Talk to anyone who's ever had a termite problem, and they'll assure you that it's no small deal! The wooden structures throughout your house can be weakened, even permanently damaged.  Once a termite infestation moves in, your home value is going to go in one direction: down.
Termites frequently tunnel near your foundation, and you won't be able to see signs of an infestation until the damage is done.  A pest control expert will be able to look for this.  They'll also look inside your house, in crawlspaces, attics, and anywhere there is a substantial amount of wood.
Termite treatment can be expensive.  But what's far more expensive is the cost of letting your pest control problem go, hoping it will resolve itself – and letting them wreak (very costly!) havoc on your home.
When the inspector tells you you've got termites, the first question you're going to ask is, "How can I get rid of them" FAST?
There's a misconception that once a termite infestation starts, a house is as good as gone.  This is not true at all.  No house is completely safe from termites, but with a bit of vigilance, professional termite treatment and inspection, termite control is within your reach.
If a pest control professional determines that you've got an infestation, they will make recommendations on treatment, depending on the scope of the infestation.
This entry was posted on Tuesday, March 16th, 2010 at 6:00 am and is filed under
Green Pest Control
,
Termite Removal
. You can follow any responses to this entry through the
RSS 2.0
feed. Both comments and pings are currently closed.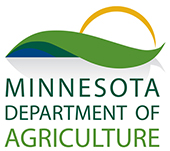 Certified Master Technician
Hours of Operation
Monday - Sunday
7:30am - 6pm

24/7 Emergency Service Nights & Weekends

Service Area: Twin Cities Metro