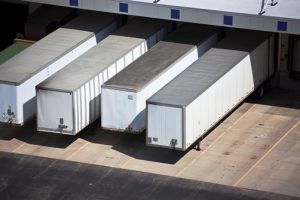 If you own or manage a local business in the Twin Cities metro area, you likely find yourself pulled in many directions every day. One issue you might not have to handle every day is a pest control problem. These problems seem to come out of nowhere and leave you needing a quick solution. EcoTech specializes in extermination services and has partnered with many local businesses to eliminate those pests once and for all.
Extermination Services For Your Business
A pest problem can develop quickly in a commercial site or place of business and may not be noticed because people are in and out of the building, the square footage may be large and there may be areas that are simply not accessed regularly. Insects and rodents are the most common issues we find in commercial buildings. They breed quickly and can leave behind bacteria, disease and even droppings that make the area unsanitary. When you work with the staff at EcoTech, you will be confident that we will eliminate all pests, sanitize the area, and repair any damage that may have occurred as a result. We offer full-service extermination services, and you can choose between traditional extermination solutions or organic solutions. All are safe for you, your staff, and your customers.
EcoTech has been in the pest control business for nearly 20 years. We do more than kill the pests we see. We locate the points of entry, exit and other vulnerable areas so that you do not have future problems. We understand how important your business is to you. You cannot afford for pests to get in the way of making a good impression on customers or clients, or from becoming such a big problem that you must shut down for a period.
24/7 Commercial Pest Control Solutions In The Twin Cities Metro Area
If you notice any signs of pests in your building, reach out to EcoTech as soon as possible! Do not let the pests have any additional time to reproduce or cause problems for your business. Call (763) 785-1414 anytime, day or night. We will respond quickly and give you an idea of exactly when we can arrive to help. In addition, after we eliminate the pests we find and sanitize the area, we will put a plan in place to prevent future issues.