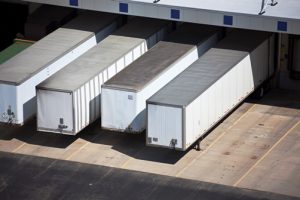 Pests can wreak havoc on businesses, wreaking damage to property and disrupting operations while jeopardizing reputations. Traditional pest control methods involve the widespread use of toxic chemicals – which pose risks both to human health and the environment – yet another means is available: Integrated Pest Management (IPM). We'll examine its importance here.
What Is Integrated Pest Management (IPM)
Integrated Pest Management is a holistic and sustainable approach to pest control that emphasizes prevention, monitoring, and the use of eco-friendly techniques. IPM employs multiple strategies in tandem with one another to effectively control pests while mitigating risks to both human health and the environment. Unlike conventional approaches which focus on quick fixes rather than long-term solutions.
Advantages  Of Implementation An Integrated Pest Management
● Reduced chemical exposure: By prioritizing preventive measures like proper sanitation, sealing entry points and using mechanical methods for maintenance purposes, IPM helps minimize the need for chemical treatments and consequently lower exposure levels of employees, customers and the environment to potentially harmful substances.
● Long-term cost savings: While initial setup costs of an IPM plan may be higher, their long-term benefits far outweigh them. Monitoring and early detection of pests allows targeted treatments that prevent infestations from spreading further. By identifying root causes of problems businesses can save money on repeat treatments for pest control services.
● Increased environmental sustainability: IPM employs eco-friendly techniques such as biological controls and natural predators to effectively combat pests, while at the same time minimizing impact on ecosystems, promoting biodiversity, and conserving natural resources. By adopting IPM methods businesses can contribute towards creating a healthier and more sustainable planet.
● Reputation protection: Pests can ruin a business's image and customer trust. By adopting IPM practices that prioritize employee health and the environment, you enhance brand image while setting yourself apart from competitors.
● Compliance: Many regions have stringent regulations on pesticide usage. By adopting IPM plans and practices, businesses can ensure compliance with these regulations and avoid legal issues or fines associated with improper pesticide usage. An IPM plan shows your commitment to both legal and ethical guidelines for using pesticides responsibly.
Implementing An Integrated Pest Management Plan (IPM)
Implementing an integrated pest management plan (IPM) is vital to businesses seeking effective, eco-friendly, and responsible solutions to pest management. By emphasizing prevention, monitoring, and eco-friendly techniques for protection, they can protect employees, customers, property, and the environment – not to mention potential cost savings over time and compliance with regulations. Leverage IPM to pave a sustainable future for your company today! Call EcoTech at (763) 232-7296 to discuss the development of an IPM plan for your company, today!