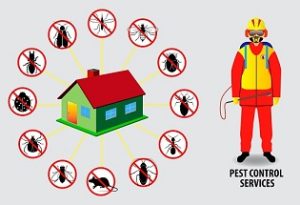 No one likes the ideas of insects or pests having access to your home – your kitchen, your bedroom and bathroom 24/7. They can be dirty, carry disease and since their main goal is searching for food and water, they can get into your food and create a real mess. Pest control is a necessity for many homeowners in the Minnesota area. Eco Tech is an experienced local insect and pest control company that offers many options when it comes to extermination methods, so you can choose what is best for you and your family.
Traditional And Organic Extermination Services
Our traditional extermination methods are effective and target ants, spiders, beetles, roaches, fleas, boxelder bugs, crickets, lice, wasps, bees and more. We target the pests and leave the rest of your home alone. We also offer organic pest control options if you are looking for a more natural approach to extermination. These solutions are better for the environment and safe for pests and children in your home. No matter which option you choose, we will explain the process and make sure that you have time to ask questions about our plans for extermination, our timeframe and our pricing. We do not require annual contracts either. We feel like you should only get the services that you actually want, so we will not pressure you into extras or service on an annual basis that you do not need.
Our company has been in business for many decades and our technicians have a minimum of 50 years combined experience in the pest control business. This translates into excellent customer service, effective and efficient work and affordable prices. We have been given an A+ by the Better Business Bureau and offer 24/7 emergency service, because pests do not always come out during normal business hours. In addition, we will work closely with you to develop a customized pest control program that is tailored to your property and the issues that we find. In addition to eliminating the pests that have made their way into your home, we will also prevent future pest issues.
24/7 Pest Control Services In Minnesota
Do not leave a pest issue to resolve itself. Pests can reproduce quickly and cause serious problems for you and your family. Give our team of professionals at Eco Tech a call at one of the following numbers for assistance: (763) 785-1414 • (612) 237-8282 • (952) 881-6662 • (651) 260-7378.