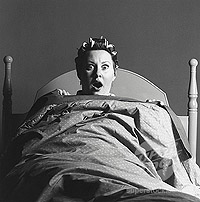 The vast Minnesota wilderness is one of the reasons so many choose this state as their home. Living in Minnesota is like being one with nature. You can find a bounty of natural beauty just a short distance from your home. From lakes to wildlife, Minnesota has everything that makes our world special. However, nature also includes ticks and the bacteria they may or may not be carrying. May is National Lyme Disease Awareness Month, and EcoTech wants you to enjoy the outdoors safely this summer.
According to the Minnesota Department of Health, Lyme disease is a bacterial infection spread by tick bites. Primarily, this disease is spread by blacklegged ticks, commonly referred to as deer or bear ticks.
In the spring and summer, ticks begin searching for their first blood meal, which usually consists of rodents. Ticks are commonly associated with forests, but they can easily find their way into residential neighborhoods on the backs of mice and even pets. Luckily a tick needs to be stuck to the skin for several hours to transmit disease.
Symptoms and treatment: Symptoms usually appear within 30 days of the initial bite. One of the most common symptoms is a rash at the site of the bite. Sometimes it may appear to be a bullseye with a raised red sore in the middle and a circular patch of red skin around it. People may also experience chills, muscle pain, headaches, and fatigue. If these symptoms appear, seek medical attention immediately. The chances of treating Lyme disease are better with early detection. After thorough examination and testing, treatment for Lyme disease includes antibiotics.
Prevention: The best way to prevent Lyme disease is to avoid ticks. Wear appropriate clothing that covers your body when exploring the outdoors. Also, make sure to use insect repellent. Additionally, when you return home, do a tick inspection. For example, use a mirror to examine your body for the tiny pests. If you discover one, remove it with tweezers. Submerging ticks in alcohol is a way to kill them.
Located in Blaine, Minnesota we provide service to the Twin Cities metro areas. Our technicians are well trained in locating and treating the root of any pest infestation issue. EcoTech is a professional, family-owned pest control business that has served the area for over 50 years. We use all natural products to ensure you that your family and pets are not harmed. The main goal is to keep you safe, and that is what we are here to do! Give us a call today and we will help rid your home of ticks!