Breadcrumbs
Home
/ Minnesota Bee and Wasp Control and Nest Removal
Minnesota Bee and Wasp Control and Nest Removal
Written by admin Posted On Thursday, April 15 2010
Wasps and Bees can be a major concern because of their stinging capabilities.  If you are allergic to their stings, the concern may be even higher.  They are able to nest in trees, holes or cracks in your home or business, corners, and other places, making them a threat virtually anywhere.
Getting rid of these pests can sometimes be fearful, especially if you are allergic.  A large nest may mean an attack and stings on you or other people in the area.  Hiring a professional pest control can mean safe and efficient handling of the wasps and bees.
This entry was posted on Thursday, April 15th, 2010 at 6:00 am and is filed under
Bee Control
,
Green Pest Control
. You can follow any responses to this entry through the
RSS 2.0
feed. Both comments and pings are currently closed.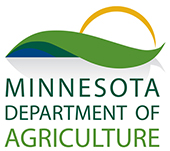 Certified Master Technician
Hours of Operation
Monday - Sunday
7:30am - 6pm

24/7 Emergency Service Nights & Weekends

Service Area: Twin Cities Metro