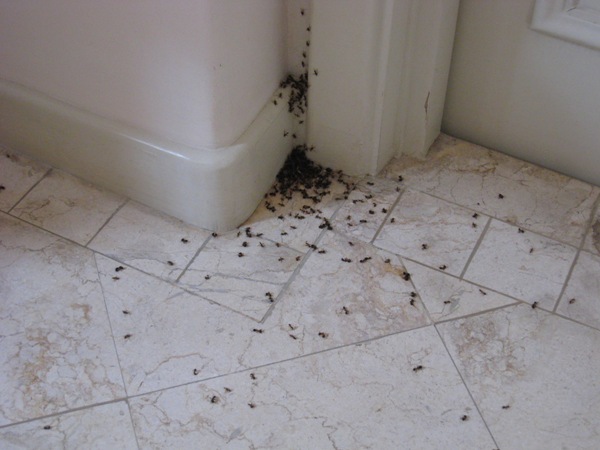 Have you noticed a few bugs scurrying around your home this season? Insects can come in when you open or close a door or window, or they can get in through small cracks in your walls or foundation. Bugs seek shelter, food and water and your home may become their home if you do not take measures to prevent it. The professional MN pest Exterminators at EcoTech can inspect, treat and prevent future pest problems in your home so that you do not have to worry about sharing your home with unwanted guests.
Local MN Pest Control Company
EcoTech is a local, family owned business with more than fifty years of combined experience in pest control. We can help you eliminate all types of pests from your home (or business) including ants, roaches, beetles, spiders, wasps, bees, millipedes and fleas. We can isolate the source of the issue, identify all of the points of entry and ensure that the vulnerable areas of your home are protected from future infestation. For every insect that you see in your home, they are likely many others that you do not see. Partner with our team of exterminators to stop your pest problem today.
We understand that if you live in the Minnesota area, you have many choices when it comes to choosing a pest control company. Our team has worked to set ourselves apart from the competition. There are many benefits to working with EcoTech. For example, we do not require annual contracts unless our customers request them. We believe that you should not have to pay for services that you do not need – so we only bill you for what you actually need. We stand behind our work, with a 30 day service warranty. Our pest exterminators are professional, courteous, prompt and our prices are low.
Organic Pest Control Services, MN
EcoTech also has a commitment to the environment and the health and safety of our customers. As an organic pest control company, we offer natural solutions for pest-control that target the pests in your home and do no harm to your children or your pets.
If you find yourself concerned about the number of pests that you have seen recently in your home, or you would simply like to prevent a pest problem, call the skilled professionals at EcoTech at 763-785-1414 or 612-237-8282 to set up a time for us to come to your home or business.