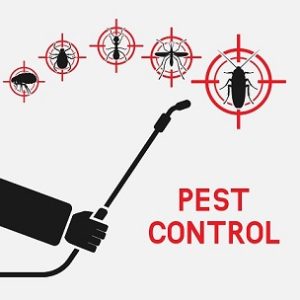 As the warm days of summer embrace the Twin Cities, residents eagerly step outdoors to enjoy the sunshine and pleasant temperatures. However, with the joys of summer also comes the buzzing annoyance of mosquitoes. At EcoTech Pest Control, we understand the impact these tiny, yet persistent, pests can have on your outdoor experience. In this blog post, we'll explore our proactive approach to mosquito control, ensuring you can make the most of your time outdoors without the constant threat of mosquito bites.
Understanding The Twin Cities Mosquito Woes
The Twin Cities area in Minnesota is no stranger to mosquito infestations. The region's abundance of lakes, rivers, and green spaces provides the perfect breeding grounds for these blood-thirsty insects. Beyond being a nuisance, mosquitoes can also transmit diseases such as West Nile virus and Zika virus. As a result, effective mosquito control is not only about comfort but also about safeguarding public health.
Proactive Mosquito Management
EcoTech Pest Control takes a proactive stance when it comes to mosquito management. Our expert technicians are equipped with the knowledge and tools to identify and target mosquito breeding areas on your property. By addressing these breeding sites before mosquitoes become a full-blown problem, we can significantly reduce their population and minimize the risk of bites and diseases.
Integrated Pest Management (IPM) For Mosquitoes
Our approach to mosquito control is rooted in integrated pest management (IPM) principles. Instead of relying solely on chemical treatments, we emphasize prevention, habitat modification, and the use of eco-friendly solutions. By reducing areas of standing water, treating breeding sites, and employing targeted treatments, when necessary, we create a comprehensive strategy that mitigates mosquito populations while minimizing the impact on beneficial insects and the environment.
At EcoTech Pest Control, we prioritize the health of your family, pets, and the environment. Our eco-friendly mosquito control solutions are designed to be effective while minimizing harm to non-target species. With a focus on responsible practices and sustainable methods, we create a safer outdoor environment that you can enjoy with peace of mind.
Mosquitoes need not dictate your outdoor plans in the Twin Cities area. With EcoTech Pest Control's proactive approach to mosquito management, you can reclaim your outdoor spaces and enjoy a mosquito-free summer. Contact us today to learn more about our eco-friendly mosquito control services and take the first step toward a more enjoyable outdoor experience in the Twin Cities.