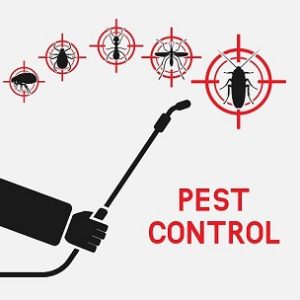 Have you seen a few insects or pests around your home and would like to hire a pest control service as needed, rather than commit to an annual contract with services that you do not need? While most pest control companies require you to sign some sort of contract with them when you sign up, Eco Tech is different. Our philosophy is somewhat unique in that we rely on our prices, our professionalism and our service to stand for itself. We are honest, reliable, affordable and will only recommend services that you actually need. No extra pest control services, no monthly payments and no sales pitches when you speak with our staff. We can handle the pest control issues that you have and come back in a month, two months or in a year, depending on exactly what YOU are looking for.
Natural Pest Control Services In Minnesota
Eco Tech focuses on responding to the actual pest control problem that you have. We use traditional or organic, all-natural pest control solutions (depending on your preference) to treat the pests that you have in your home. We have experience eliminating ants, roaches, bees, wasps, spiders, lice, millipedes, beetles and many more insects. We understand that you do not want to have a small pest control problem become an infestation, so we work fast and efficiently to eliminate the pests immediately. We have more than fifteen years dealing with pests in Minneapolis/St. Paul, MN and have built a reputation for safe and effective pest control. Our services will focus on eliminating the pests that have entered your home or business but will not harm your kids or your pets. No contracts required!
Pest Control On Your Terms
Pests can enter your home from an open door or window or from a small crack in your siding that you never even see. Before you even realize it, you can have a pest problem on your hands. So, our staff also understands that you may need a pest control visit at night or over a weekend. We are open 7 days a week and offer a 24/7 emergency service that provides you with immediate service when necessary. We have 4 phone numbers that you can call to reach us anytime day or night: (763) 785-1414 • (612) 237-8282 • (952) 881-6662 • (651) 260-7378. For pest control service on your terms, call the team at Eco Tech today!