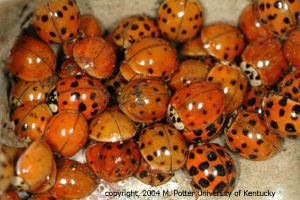 Minneapolis, a vibrant city brimming with natural beauty, is unfortunately no stranger to pest infestations. As the summer heat settles in, nuisance pests like ants, mosquitoes, and wasps seem to emerge in full force, disrupting our peaceful lives and making outdoor activities a challenge. At EcoTech Pest Control, we understand the importance of preserving the harmony between humans and nature, which is why we are committed to providing eco-friendly solutions to combat these persistent prowlers.
Mosquitoes, the summer buzz-kill: One of the most aggravating and relentless pests during the warm season is the mosquito. These tiny, blood-sucking creatures can turn a delightful outdoor barbecue or a relaxing evening on the patio into a nightmare. Besides causing itchy welts, mosquitoes also pose serious health risks, as they can transmit diseases like West Nile virus and Zika. EcoTech Pest Control recognizes the importance of eradicating these nuisances in a manner that is safe for both the environment and the community.
The Green Approach To Pest Control
Unlike conventional pest control companies that rely on harsh chemicals and non-selective methods, EcoTech Pest Control employs eco-friendly practices to ensure the well-being of your family and the local ecosystem. Our team of skilled professionals is well-versed in implementing Integrated Pest Management (IPM) techniques, a comprehensive approach that includes inspection, identification, prevention, and treatment. IPM allows us to identify the source of the infestation, eliminate it at its roots, and prevent future pest problems without causing harm to beneficial insects, wildlife, or the environment.
Protecting your home and loved ones: At EcoTech Pest Control, we understand that every pest problem is unique, and we tailor our solutions accordingly. Our dedicated team of pest control experts is equipped with the latest technology and knowledge to deal with a variety of pest issues. From installing environmentally friendly barriers and natural repellents to offering expert advice on minimizing potential breeding sites, our goal is to make your home a pest-free sanctuary where you can enjoy the best of Minneapolis without any unwelcome guests.
Minimizing your carbon footprint: Apart from protecting your home from pests, our commitment to the environment extends to our business practices. We are dedicated to reducing our carbon footprint by adopting sustainable practices in every aspect of our operations. Our fleet of vehicles is eco-friendly, and we use biodegradable products whenever possible. By choosing EcoTech Pest Control, you not only safeguard your home but also contribute to the preservation of Minneapolis's natural beauty.
As summer embraces Minneapolis with its warmth and sunshine, it also brings an array of nuisance pests that can dampen the outdoor experience. But fear not, as EcoTech Pest Control is here to help you reclaim your home and yard from these uninvited guests. With our eco-friendly approach to pest management and a commitment to sustainable practices, we aim to make Minneapolis a haven free from pests, where humans and nature coexist in harmony. Let us join hands in protecting our beloved city and its natural wonders for generations to come. Contact EcoTech Pest Control today and bid farewell to those persistent prowlers!