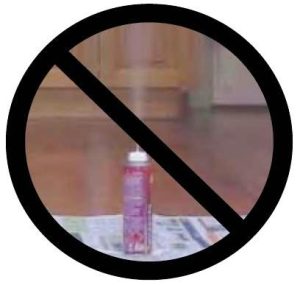 One of your hesitations about hiring a pest control company to provide extermination services in your home may be the solutions that are used to kill the pests. Well, Eco Tech offers an organic, natural option for extermination services. These organic solutions are all natural and 100% safe for your residential and/or commercial location. This means that you can be confident that your pets and your kids will be safe during and after our services. Our focus is on killing the pests that you have in your home but doing it in a way that is completely safe for your family and the environment. This is critically important to our company's mission.
All-Natural Pest Control Solutions
Our organic pest control services target all types of insects and pests including ants, roaches, lice, spiders, millipedes, wasps, bees, fleas, beetles, grubs, and crickets. No matter whether you have a minor issue with pests or a true infestation, our team can help you resolve the issue quickly, with minimal impact to you and your family. We do not require contracts and only charge for the services that you need. We will develop a personalized insect plan for your property, one that will address the specific situation that you have. There is no one size fits all for pest control and we understand that.
Pests can be a nuisance in your home and give you the feeling that the areas where you live, eat and sleep are not clean. That is not a good feeling. When you partner with us, you will sleep easy knowing that the pests have been eliminated but that we used safe and effective treatments that do not cause harm for humans, pets, or our environment. We have been serving clients in the Twin Cities Metro area for more than fifteen years. We take pride in offering the best possible customer service along with our natural and organic treatments. We also have earned an A+ rating with the Better Business Bureau.
Twin Cities Metro Area Organic Pest Control Services
At EcoTech, we understand that pest issues do not necessarily get noticed during normal business hours. So, we are open 7 days a week to serve our customers and even have an emergency number for after-hours needs. We will respond quickly and professionally to every inquiry. For more information about our organic and all-natural pest control treatment options, give us a call today at (612) 237-8282 or (763) 785-1414.