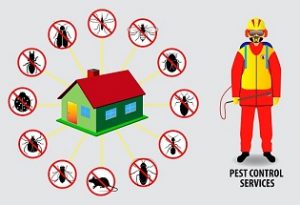 At EcoTech, our main priority is to ensure our customer's safety. No matter what type of pest intruder has come into your home, we make it a priority to keep you, your family and your pets safe. This is why we are proud to say that we are an organic pest control company serving many areas in the state of Minnesota.
Make no mistake, the term "organic" is not synonymous with the term "weak." With over 50 years of combined experience in the pest control business, we have seen the damage that poisonous chemicals have caused. This is why, at EcoTech, we stay up to date with industry advancements. Organic pest control allows us to successfully eliminate your current pest problem while also protecting against them for the future. We take pride in providing all-natural solutions towards insect control for both our residential and commercial customers. With customizable insect programs and no annual contract, why wouldn't you give our services a try?
Extermination Process
When you call our professionals at EcoTech, you will talk to a friendly professional that will work with you in determining a flexible time for us to meet. Should you need immediate attention, we've also got your back! Once we come out to the house, our highly trained team members will inspect your pest problem thoroughly. We will identify the problems, reveal their entry point and then provide you with an effective, non-toxic treatment plan to eliminate the issue. After we discuss your affordable quote and talk about the process, we will then take care of everything. Full transparency in the process allows for no confusion or hidden agendas. Lastly, we will go above and beyond to not only eliminate the problem but repair the damage the pests may have caused and prevent them from happening once again.
Organic Pest Control
We are confident that our organic pest extermination process will work for you and your property. No more sacrificing your health with harmful products. Steering away from synthetic poisons and aiming for healthier alternatives is both effective and safe! Help us keep unwanted pests out of your MN home or business while also protecting the earth, the ecosystem, and our loved ones. For more information about our organic pest extermination process or for a full list of our services here at EcoTech, give us a call today. Contact EcoTech today at (763) 785-1414.