Breadcrumbs
Home
/ Pest Removal in Minnesota – Asian Lady Beetles, Part II
Pest Removal in Minnesota – Asian Lady Beetles, Part II
Written by admin Posted On Wednesday, July 29 2009
Beetles in Minnesota
Asian Lady Beetles, Part II – Identification
The Asian Lady Beetle is very similar in appearance to several other beetles, including the common lady bug.  For all your pest identification needs, please call your Eco Tech representative today for more information and a free consultation.
Asian Lady Beetles are generally about 1/3 inch long.  They can be orange, red, yellow or black.  This beetle has black spots – usually about nineteen – and an "M" shaped mark behind its head.  Large numbers of the pest can be seen especially in the fall around your home.
 The friendly professionals at Eco Tech will come out for a free consultation on your pest issues, and can immediately begin using our organic line of treatments for a safe, effective green solution to your pest control needs.  Call Eco Tech today for more information!
Please visit our website for the next installment of our "Asian Lady Beetle" series.
(763) 785.1414; (612) 237.8282; (952) 881.6662; (651) 633.8600
Tags: Asian Lady Beetle Removal, beetle removal, eco tech, green bug removal, green insect removal, Green Pest Control, hennepin county pest removal, insect removal, minnesota bug removal, mn insect removal, ramsey county pest control, safe bug products, safe bug removal, st paul insect removal, st. paul bug removal, twin cities bug removal, twin cities pest control, washington county pest removal
This entry was posted on Wednesday, July 29th, 2009 at 6:00 am and is filed under
Asian Lady Beetle Removal
,
Green Pest Control
. You can follow any responses to this entry through the
RSS 2.0
feed. Both comments and pings are currently closed.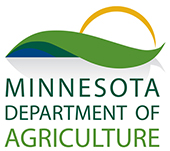 Certified Master Technician
Hours of Operation
Monday - Sunday
7:30am - 6pm

24/7 Emergency Service Nights & Weekends

Service Area: Twin Cities Metro