Breadcrumbs
Home
/ Pest Removal in Minnesota – Grubs, Part I
Pest Removal in Minnesota – Grubs, Part I
Written by admin Posted On Monday, July 13 2009
Grubs, Part I
Grubs are one of the most destructive, and invisible, pests in Minnesota.  You may not even know you have a grub problem until significant damage to your plants and lawn has occurred.
The most common destructive grub in Minnesota is the White Grub.  The White Grub is the larvae of the May Beetle or the June Bug.  Your lawn may look as if it is in need of water and/or is faded or droopy, even if it has been watered regularly.  This type of damage is usually caused by one- or two-year old grubs by feeding on the roots of your lawn or plants.  White Grubs are very destructive to trees, especially seedlings, as well. 
If you suspect you may have grubs, please call Eco Tech for more information.  One of our friendly representatives will schedule a free consultation.  We can begin treatment of your problem with our organic line of products immediately.  Eco Tech, your "green, clean pest control solution".  Call us today!
(763) 785.1414; (612) 237.8282; (952) 881.6662; (651) 633.8600
Please visit our website for part II of our "Grubs" series. 
Tags: eco tech, green bug removal, green insect removal, Green Pest Control, hennepin county pest removal, insect removal, minnesota bug removal, Minnesota Grub removal, mn insect removal, ramsey county pest control, safe bug products, safe bug removal, st paul insect removal, st. paul bug removal, twin cities bug removal, twin cities pest control, Washington County grub removal, washington county pest removal
This entry was posted on Monday, July 13th, 2009 at 6:00 am and is filed under
Green Pest Control
,
Grub Removal
. You can follow any responses to this entry through the
RSS 2.0
feed. Both comments and pings are currently closed.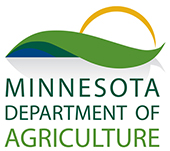 Certified Master Technician
Hours of Operation
Monday - Sunday
7:30am - 6pm

24/7 Emergency Service Nights & Weekends

Service Area: Twin Cities Metro