Breadcrumbs
Home
/ Pest Removal in Minnesota – Grubs, Part III
Pest Removal in Minnesota – Grubs, Part III
Written by admin Posted On Friday, July 17 2009
Grubs, Part III – Damage and Attraction of Other Pests
Grub worms are among the most irritating of the spring and summer pests in Minnesota.  Not only do they cause significant damage to your lawn, plants and trees, but they also attract other problematic pests to your yard.
Grub worms will eat the roots of your lawn and flowers and plants, in addition to your trees, especially seedlings.  This can cause severely stunted growth to your plants, and eventually death.  You may see holes in the leaves of your trees or plants from the June Bugs' night feedings.  This may also indicate a large grub population.  It is important to have your grub infestation diagnosed by Eco Tech before doing any new planting in your yard to ensure the health growth of your garden, trees or lawn.
Many unlikeable predators in Minnesota, such as mice, rats, shrews, gophers, moles, opossums and raccoons count grub worms among their favorite foods.  Because of this, these predators will be attracted to your yard and possibly tear it apart looking for their food.
Call your friendly Eco Tech representative today for a free consultation; we can begin our earth-friendly organic treatment of the pests immediately.  Eco Tech – your "green, clean pest control solution".
(763) 785.1414; (612) 237.8282; (952) 881.6662; (651) 633.8600
Tags: eco tech, green bug removal, green insect removal, Green Pest Control, Grub Removal, hennepin county pest removal, insect removal, minnesota bug removal, Minnesota Grub removal, mn insect removal, ramsey county pest control, safe bug products, safe bug removal, st paul insect removal, st. paul bug removal, twin cities bug removal, twin cities pest control, washington county pest removal
This entry was posted on Friday, July 17th, 2009 at 6:00 am and is filed under
Green Pest Control
,
Grub Removal
. You can follow any responses to this entry through the
RSS 2.0
feed. Both comments and pings are currently closed.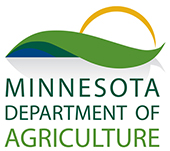 Certified Master Technician
Hours of Operation
Monday - Sunday
7:30am - 6pm

24/7 Emergency Service Nights & Weekends

Service Area: Twin Cities Metro