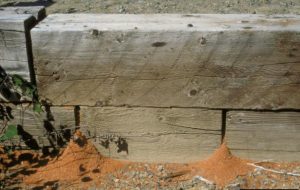 Have you worked with an extermination service before and been disappointed in the service, the pricing and wondered if you were paying for services that you did not need? The team at Eco Tech understands that many clients feel this way, so we have come up with a business model that we believe better meets our client's needs. Our professional extermination service does not require a contract. That is correct—no contract needed to work with us. This means you will not pay for services that you do not need (or do not want). Our prices are competitive, and our staff will make sure that you understand each treatment that we think you need. You will have a chance to ask questions and make sure that your needs are met.
No Contract Extermination Services In MN
Our staff is available 24/7 for pest emergencies if you need to reach us after hours (we have normal business hours 7 days a week). When you call, we will work with you to find a convenient time to come out to your home. We will inspect the entire area and identify the problem, where the problem is coming from and how to eliminate it. We offer traditional extermination solutions as well as organic, all natural solutions depending on your preference. Once you have decided how you want to move forward, we will schedule a time to come back and complete the service. Finally, we will repair any damage that we find caused by the insects and seal off any vulnerable areas so that you will not have to worry about this problem again. This is all part of our comprehensive pest control services.
Safe And Effective Pest Control
Our treatments can be used for all types of insects including ants, roaches, bees, wasps, beetles, lice, spiders, millipedes, crickets and more. We can treat residential or business properties, and our treatments are always safe for kids and pets. We serve the entire Twin Cities Metro area and have an A+ rating from the Better Business Bureau because of our high-quality service and commitment to customer service. We provide all of our customers with a quote that is easy to understand and that does not have any hidden fees. With more than 15 years of experience handling pests in the area, we are your best choice for extermination services. For more information or to schedule a time for our crew to come to your property, call us at one of the following numbers (612) 237-8282 (24/7) • (952) 881-6662 • (763) 785-1414 • (651) 260-7378.