Breadcrumbs
Home
/ Silverfish Infestation in Minnesota
Silverfish Infestation in Minnesota
Written by admin Posted On Monday, August 3 2009
Green Eco-Friendly Pest Removal in Minnesota – Silverfish, Part I
Although Silverfish are generally nuisance insects rather than harmful, we get numerous calls regarding these insects.  Silverfish can infest in large numbers, and with the wet season, we have seen some large infestations. 
These fast-moving insects are about ¼ to ½ inch long, have tapered oval shaped bodies, and have no wings.  The tail end of the silverfish is tapered and the head is larger.  They have six legs, long antennae and three tail-like appendages on the tips of their abdomens.  Like their name implies, they are silver in color.
If you suspect you have a silverfish infestation and it is more to you than just a nuisance, give Ecotech a call today.  One of our friendly, knowledgeable associates can remove them from your home without harsh chemicals or pesticides, so you can feel comfortable having them removed even with pets and/or children around.
Call Ecotech today – your green, clean pest removal solution.
763.785.1414
612.237.8282
952.881.6662
651.633.8600
Please visit our website for the upcoming installment of the Silverfish series of blogs.
Tags: green bug removal, green insect removal, Green Pest Control, hennepin county pest removal, insect removal, minneapolis pest removal, minnesota bug removal, mn insect removal, ramsey county pest removal, safe bug products, safe bug removal, safe insect removal, Silverfish infestation, silverfish removal, st paul insect removal, st. paul bug removal, twin cities pest control, washington county pest removal
This entry was posted on Monday, August 3rd, 2009 at 6:00 am and is filed under
Green Pest Control
,
Silverfish
. You can follow any responses to this entry through the
RSS 2.0
feed. Both comments and pings are currently closed.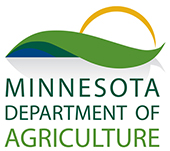 Certified Master Technician
Hours of Operation
Monday - Sunday
7:30am - 6pm

24/7 Emergency Service Nights & Weekends

Service Area: Twin Cities Metro