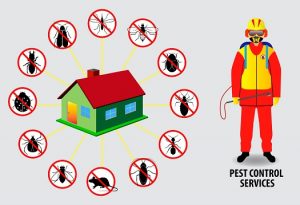 2020 has been an unpredictable and difficult year – and it seems like the summer months were upon us before we realized that winter was even over. However, the local pests in the area are unaware of the pandemic and the difficulties of 2020 and have been spending their time looking for refuge during the warmer weather. If you have noticed an increase in ants, spiders, roaches or other insects in and around your home, contact the team at EcoTech for our natural extermination services.
Protect your Home with Natural Pest Control Services
Summer and fall are very active seasons for insects. You want to take care of any infestation problems that you have in your home, so that these insects do not reproduce and cause even more problems in the months ahead. Our team offers natural pest control services that are safe for you, your family and your pets and also safe for the environment. We understand that while you do not want insects calling your home theirs, you also want to make sure that the extermination services are both safe and effective.
We offer 24/7 pest control services so that you can get our help whenever you need it. Bugs do not work on our schedules, so we make ourselves available when you have a problem. That means at night, on the weekends and even on holidays. In addition, we do not insist on annual contracts for our customers but instead work with you to provide the specific services that you need. You may feel overwhelmed and stressed when you discover that you have a pest issue in your home, but you do not have to feel this way for long. Our professional exterminators will take care of the issue quickly and professionally so that you can get back to focusing on the other aspects of your daily life.
Essential Business During COVID-19 Pandemic
Eco Tech also understands that this spring and summer have been filled with concern about the COVID-19 pandemic. As an essential Minnesota business, we are still open and ready to serve you. We are taking additional safety precautions to ensure the safety of our customers and our staff. Our staff is cleaning and disinfecting all equipment in between each appointment, and we practice social distancing with all of our customers. We offer contact-free payments, estimates and evaluations so that you can feel confident when you partner with us. For more information about our summer and fall extermination services, call one of the following numbers: (763) 785-1414 • (612) 237-8282 • (952) 881-6662 • (651) 260-7378.